It seems to be a theme at the moment, but wow, where did February go? 
Here we are on 1st March, and there's a gorgeous new release from The Greeting Farm!
For my card today I've used "Ebony" one of two new Wild Sprouts (available HERE).  Isn't she fab?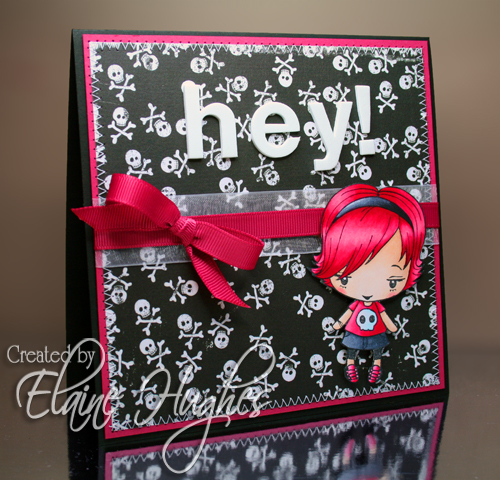 Papers are Magnolia "So Spooky".  Ribbons are from stash, and I've tied the bow with the indispensible Bow-Easy template (available HERE).
Ebony has of course, been coloured with Copics:
Skin: E000, E00, E11, R20, R21 Hair: RV00, RV21, RV23, RV25, RV29
Clothes: RV23, RV25, RV29, C1, C3, C5, C8, B0000, B00
You can grab Ebony and the rest of the new stamps HERE at Quixotic Paperie, all ready for immediate dispatch.
And, I've got a special offer for you! 
Anyone who spends £15 or more (excl. P&P) on stamps from The Greeting Farm range at Quixotic Paperie
in one order during the next week will receive a free embellishment gift pack!
It's a busy week here!  I'll be back later on today with another card to show you, and from tomorrow onwards I'll be showing you some Kraftin' Kimmie previews! 
Have a fantastic Monday!