Today Kraftin' Kimmie Stamps is releasing their new April images!  Annie Rodrigue has gone Medieval on us this month! 
As you may have seen over the last few days with our krafty peeks, we have a princess, a queen, a knight, a minstrel and a dragon!!!  Also we've got another one of Annie's incredible paintings made into a stamp with Marie Antoinette!!  Also we have a super sweet single image featuring Cindy and Mindy called, You Make Me Happy!  You'll get to check out all the new stamps throughout our fabulous blog hop today!! 
If you want to start from the beginning, just head over to the Kraftin' Kimmie Challenge Blog!  As you hop from blog to blog, be sure to leave a comment at each and every stop because some lucky stampers will win packages of stamps from the new release!!  And when you're done hoppin', be sure to head over to the Kraftin' Kimmie store, because ALL the new images are NOW available!  OH and did we mention?  Each and every order placed on Sunday, April 11th and Monday April 12th are eligible to be entered in the draw to win one of three postcards featuring Annie's original painting, Le Messager!!
*** If you're in the UK/Europe you can order the stamps as of 9am GMT this morning from Quixotic Paperie HERE. ***
I've ventured a little outside of my comfort zone for my creation today, as you can see!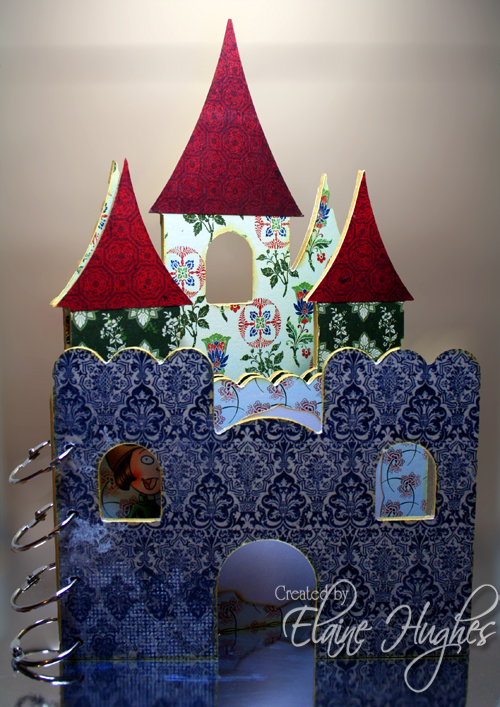 It isn't completely finished – I intend to use the spaces available to record some of my favourite fairytale quotes, but aside from running out of time, I wasn't feeling quite brave enough to show my handwriting here!  Not yet, anyway!  And please excuse the slightly dodgy photo editing – it was getting quite late!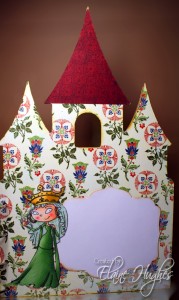 I've used three of Annie Rodrigue's fab new images – Bartholomew the Bard, Princess Petunia and Queen Guinevere.  Aren't they brilliant?
That's all from me!  Hope you've enjoyed checking out my project for today. 
Your next stop on the hop is….the fabulous Kraftin' Kimmie herself!  Enjoy!