Hope you're having a good week.  Lots of positive thoughts and best wishes to any of you who are in areas of the UK affected by the awful events this week.
Now, finally, I have something to show you!  Truth be told, I have a box filled with polybags, which in turn are each filled with coloured images and papers, embellishments etc ready to be assembled into cards.  That box has been sitting untouched for over a week while I have been finishing off some projects that unfortunately I can't share with you just yet.
So, this is the first of my "here's one I half made earlier" cards!
I absolutely love The Greeting Farm images, particularly the Creeper Crew range, so this little scene was a pleasure to colour up and put together.
The two characters are from the fantastic Creeper Crew Creepin' Kit, which gives you SEVEN characters and EIGHT coordinating sentiments all for £34.99.  Great value, and there's a lot of fun to be had with these images.
The fab Street Art Background is one of the awesome Whimsy Stamps background stamps, which I love.
Coloured with Copics on Make it Colour Blending Card (now also available in 50 sheet packs).  Unfortunately I don't have the full list of Copics used, as I coloured this a while ago.  If you have any questions though, ask away and I will try to help!
Lots of fantastic new stash in stock this week.  Here's a summary!  For easy browsing, check out "NEW PRODUCTS" at www.quixoticpaperie.co.uk PLUS take advantage of the new Free P&P on all UK orders over £60.
Stunning new heavyweight 6×6 paper pads from AUTHENTIQUE – there are SIX pads now in stock: Blissful, Glowing, Journey, Splendid, Uncommon and Wonder.  They are all gorgeous, and yep, they have reduced scale patterns, so are perfect for cardmaking!
The latest ECHO PARK 6×6 pads and 12×12 kits are in stock – Happy Days and my personal favourite – Apothecary.  Delish!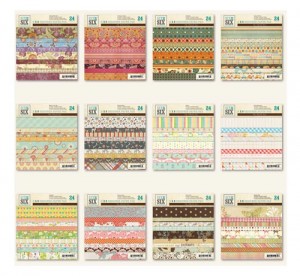 There are EIGHTEEN new MY MIND'S EYE 6×6 pads in stock, including the Lost & Found Collection.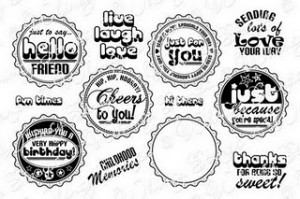 The latest awesome release from WHIMSY STAMPS is now available to pre-order, expected in stock during the week beginning 15th August 2011.  Secure yours now, as these are sure to move fast!