Just in case you weren't aware, the latest edition of the Whimsy Stamps Inspirations Magazine is now available to read online!  The magazine is completely free, and you can read it online, download it to your PC, or print it out – your choice!
I have a couple of things in this issue, and here are some little peeks.  To see them in full, you'll need to pop over and check out the magazine (grab a cup of tea/coffee/beverage of choice, because once you start you won't want to put it down)!
First, I created a simple Copic skin colouring tutorial using Kenny K – Super Mom.  The cardstock I used for colouring was Make it Colour Blending Card.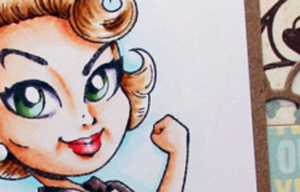 And later in the magazine you will see a fun scene card I created for the Whimsy Stamps/Make it Crafty company merge!  For this I used a selection of Whimsy Stamps and Make it Crafty Stamps all of which you can find at Quixotic Paperie.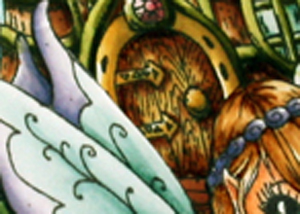 Would love to hear what you think!  Hope you enjoy the mag. 🙂
Have a peek at the Quixotic Paperie ad in there too!