Well, I'm starting to feel a lot better (finally), so fingers crossed I'll be totally back to normal soon!  Thank you again for all your well wishes recently.  Hopefully I'll have some more finished projects to share, as soon as I catch up with some behind the scenes stuff that I can't share yet.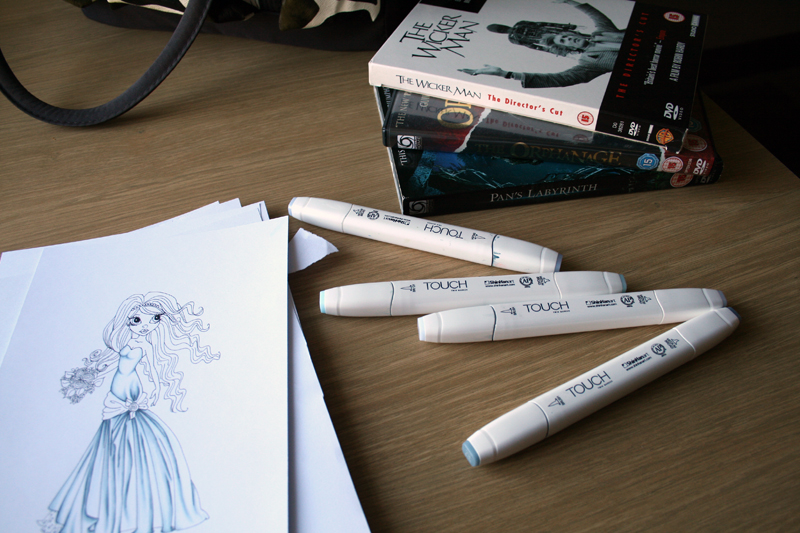 For now, here's a peek at my plans for a peaceful Sunday afternoon!  Colouring with Touch Twin Markers while watching some of my  favourite films – bliss!  The image is a digi from Saturated Canary, and will be part of an upcoming post I have planned!
Have a lovely Sunday, whatever you're up to!