You may have heard that there's some excitement going on over at Kraftin' Kimmie Stamps this week.  Kimmie has launched the first Krafty Klubhouse Kit – "Going Places", which is available exclusively from Kraftin' Kimmie Stamps in Canada.
Today is also the start of the latest Kraftin' Kimmie Stamps challenge, which is HEAVY METAL.  Either add metallic or faux metallic embellishments to your card or colour an image that features metal!  Well, you can't get much more metallic than a car, so here's my card featuring one of the awesome images from the new exclusive kit!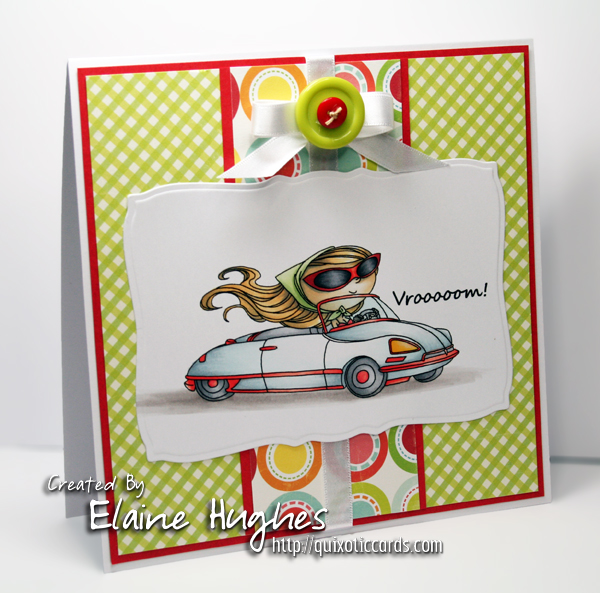 Isn't she fun?  Very Spring/Summer too, which fits with the weather we've been having in the UK over the last couple of weeks.
The image was coloured using ShinHan Touch Twin markers on Make it Colour Blending Card (colour map below). Buttons from stash.  Paper is from my box of scraps and is from an Echo Park kit (I WILL empty this giant box of scraps!).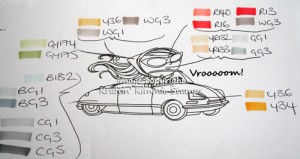 That's all from me!  Make sure you join in with the challenge to be in with a chance of winning some awesome Kraftin' Kimmie Stamps!