I love some of the clear sets available from companies like The Greeting Farm and Some Odd Girl.  They are excellent value and some of the little accessory stamps are perfect for creating quick and easy notecards that are also totally adorable.
Today I'd like to share a quick look at how I used the Build-a-Onesie Girl & Boy sets from The Greeting Farm's clear stamp range.  These sets are ideal for creating all sorts of baby themed projects, particularly thank you notes and baby announcements – they look fab with minimal colouring!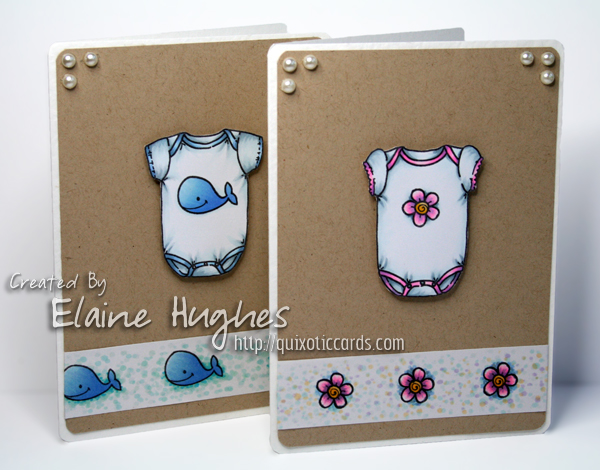 After seeing an article in a magazine about creating custom decorative tapes using artist's masking tape, I decided to dig out my rolls of tape and see how well it would work with markers. It worked pretty well, and is an awesome and fun way to put the little accessory stamps to use. I used Eclipse artist masking tape, which is a nice bright white and has a smooth surface.  It is of course quite thin, and so you do need to use a light touch when colouring with alcohol based markers to avoid bleeding.  It won't stand up to a great deal of layering and will saturate quickly, but I didn't have any problems with this quick colouring project.
I used ShinHan Touch Twin Markers to colour, and you will find the details of colours used at the end of this post.  The onesies were stamped on Make it Colour Blending Card and cut out.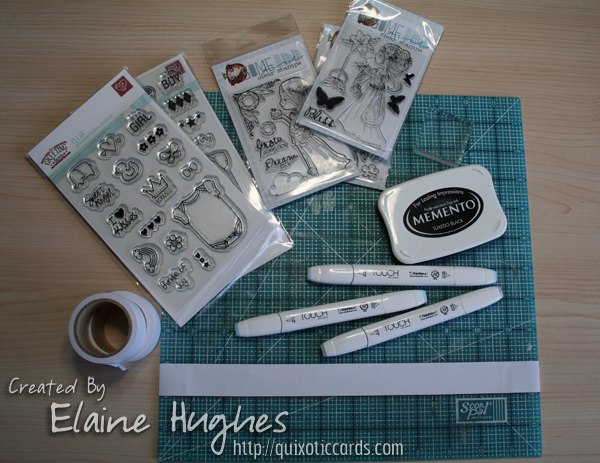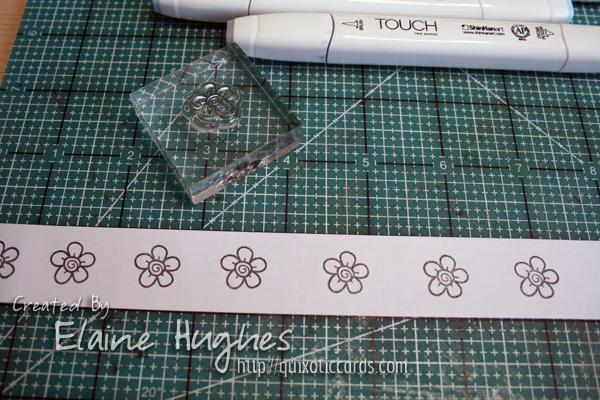 The final picture shows how the tape looks on the reverse side.
You could easily create enough tape for a set of cards – lay out long strips of the tape, stamp and colour up and then cut to size for each card. Fairly speedy and so effective, not to mention cheap!
Marker details.  The list of markers may look huge, but some of the same colours are used throughout and many of them were used to build up the dotty backgrounds on the tape.  I didn't do a great deal of involved colouring/blending on these cards.