This week may be a little bit stressful, so bear with me!  Our dog Taika went to the vets today to be spayed.  All went well, and we're picking her up in an hour, so that's good.  Now I just need to keep her quiet for the next ten days or so.  That should be…interesting.
I also have some boring paperwork etc to catch up on, workwise, and the remainder of our big clearout to get done, along with all the usual daily necessities.  Joy!  Not sure how much colouring time I'm going to fit in, but we shall see.
Today I have a fun Christmas card (another one crossed off the list!) to share featuring one of the latest Stamping Bella releases – Uptown Girl Charlie waits by the Chimney. (Stamping Bella stamps are also available in the UK at Quixotic Paperie)
I created my card for the latest Touch Twin Markers & More Challenge, which is a photo inspiration.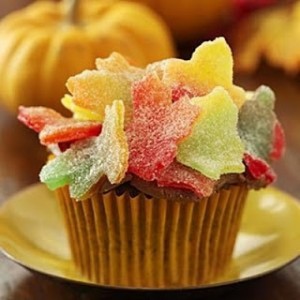 I know, the photo looks more Autumnal than anything, but it actually made me feel a little festive, so I went with Christmas as my theme and I also tried to incorporate the colours red, green and yellow.
For full challenge details and to submit your entries, pop on over to the TTC28 Challenge Post. The challenge closes on November 29th.
On to my card…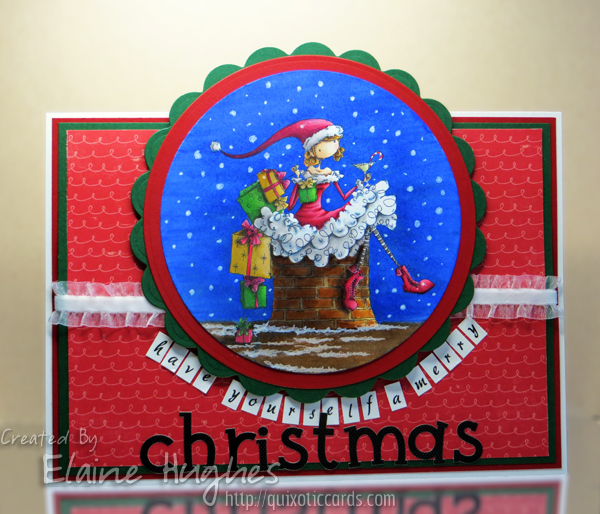 I stamped the image with Memento Tuxedo Black ink on Make it Colour Blending Card and coloured with ShinHan Touch Twin Markers (full details on pic at end of post).  To create the nighttime look I went over most of the colouring with greys, leaving small areas of colour for "highlights".  To add the snow to the sky and roof I used a white gel pen.
There's actually an amusing little story to go with this one.  If you're a member of the Stamping Bella Sistahood Facebook Group you may already have heard it. 😉 I was colouring the image on Sunday evening, and was a little preoccupied thinking about taking Taika in for surgery the following morning.  It wasn't until I'd almost finished colouring the dark blue sky background that I realised I had coloured ALL of the white space, making it look like Charlie and her Chimney were floating off into the night sky.  Brilliant!  There was no way I could invest another hour in colouring, so I had no choice but to fix the mistake.
Thank goodness for the Colourless Blender pen, and dark colours to cover over the area. *sigh*  Considering that, I'm pretty happy with how the image turned out!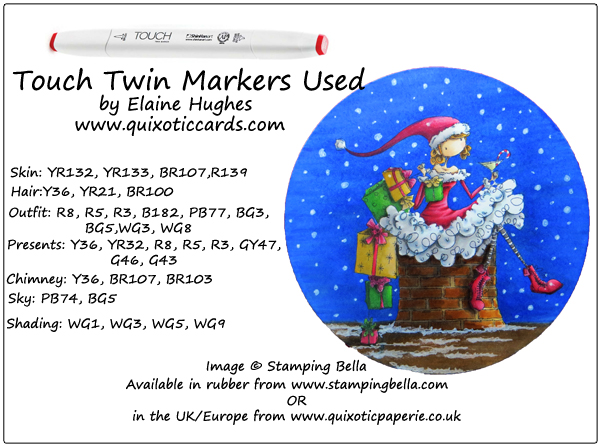 Thank you for dropping in to check out my post!  Hopefully I will be back in a day or two with something else to show you, although that may depend on how stressed I am with paperwork and keeping an eye on the dog.