Just dropping by today with some news and a little peek at what I'm working on currently.  I had a lovely weekend visiting family and relaxing, I hope yours was just as good!
Firstly, over at Quixotic Paperie this week I have some special offers for you!
Secondly, have you heard about the new challenge blog on the scene?  The Inky Chicks challenge blog has been announced and they have some very yummy blog candy up for grabs, so pop over and visit them!
Finally, here's a peek at my latest "in progress" Stamping Bella make.  Don't these Uptown Girls make an awesome scene?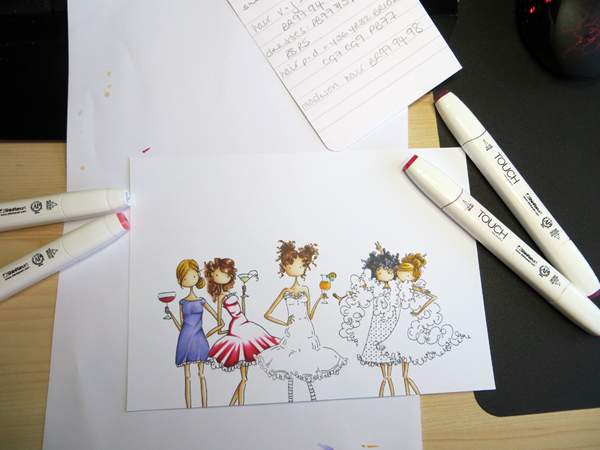 I will be back in the next couple of days with something else to share!  Hope the week treats you all well.