I don't have a card to share this week, but I wanted to let you know about the latest Bellariffic Friday challenge anyway! The post will go up over on Bloggabella soon, so make sure you pop over there to check out the inspiration from the rest of the babes.
Em has recently changed the way prizes are given.  Instead of a weekly prize, there is a monthly prize of a $50 voucher up for grabs!  The winner will be drawn from all entries sent in during the month, so make sure you play along as often as possible to increase your chances of winning.  All you have to do is follow the challenges using at least one currently available Stamping Bella stamp!
The challenge set for this week is a sketch: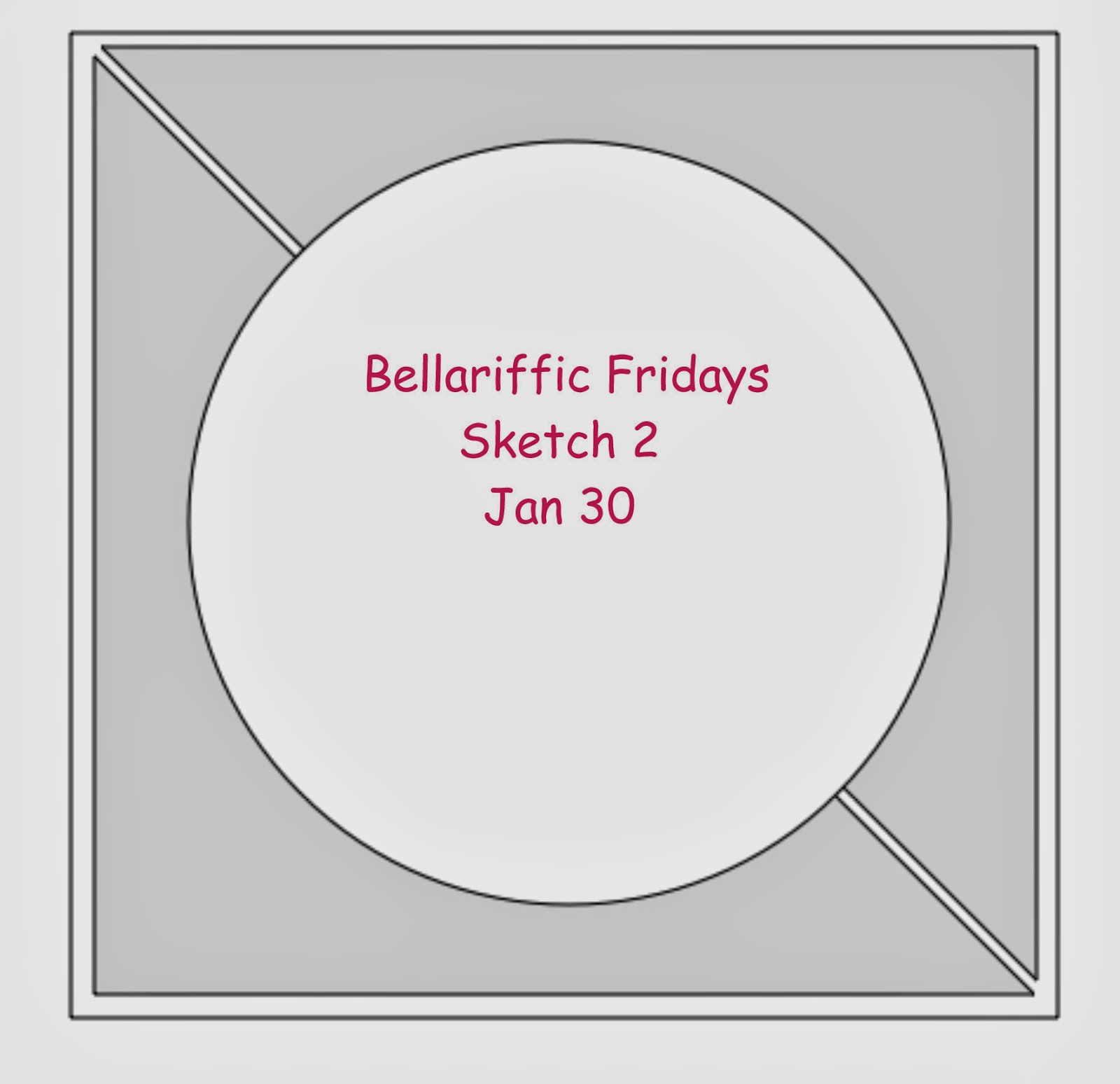 Be sure to email your entries to Emily by Thursday night!
Have a great weekend.  I've got some crafty re-organisation and a little stamping and colouring planned. Hopefully I'll have some fun makes to share next week as a result!