Today I'd like to share a couple of coloured images with you.
I have shared the step by step progress photos for these images over on my Marker Geek Facebook page, so if you're interested in checking out the colouring process, pop on over there and take a peek. I will be sharing more of these sets of photos in future, and more besides. 😉
I actually coloured both of the images I'm sharing during May 2013. For some reason they ended up in a folder and were never shared. Tsk!
This one is "Country Mama" from Saturated Canary.  Unfortunately I think this one has been retired now, as I can't find her on the website. I cropped the image and printed her on an A4 sheet.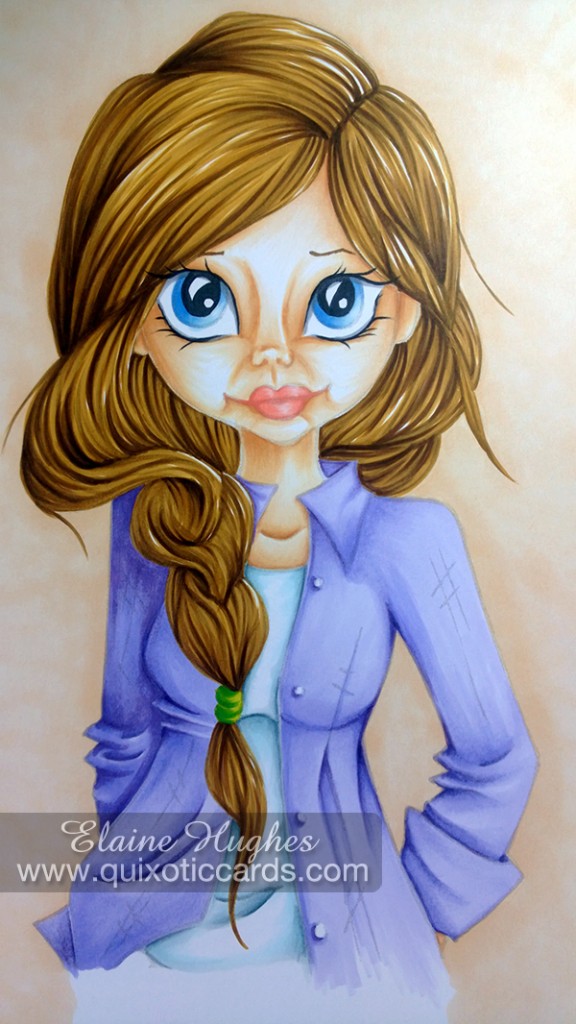 This lovely lady is "Springtime II" from Saturated Canary. She is still available and you can find her HERE on the Saturated Canary store.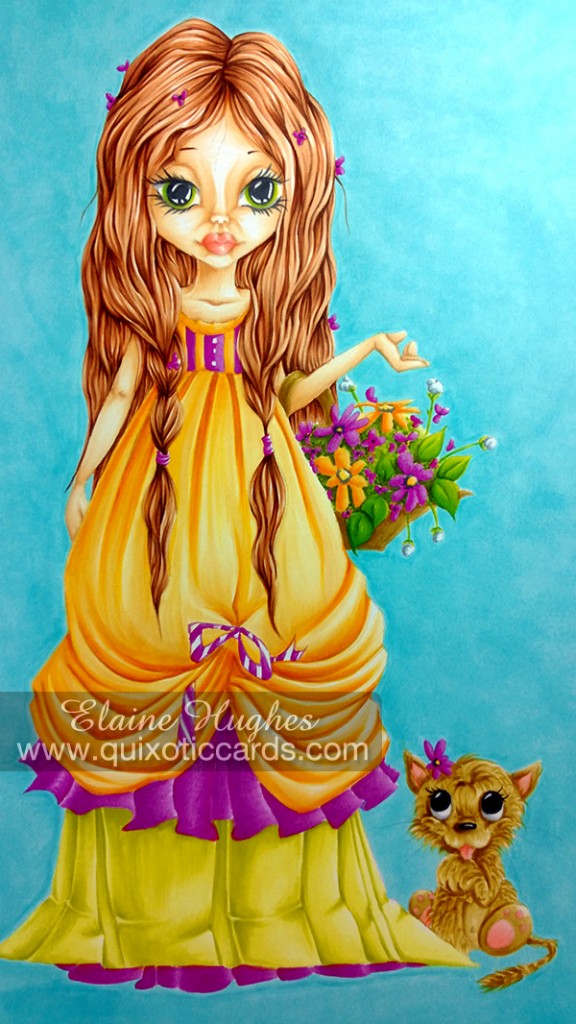 In the past year my style has changed a little and I would colour the faces slightly differently now, but I think they are still pretty fun to look at.
Both images were printed on my favourite Make it Colour Blending Card and were coloured with ShinHan Touch Twin Markers.
Hope to see you over on Facebook, don't be shy, I'd love for you to stop by and chat!