I've got a quick Uptown Girl card to share with you today.
As you read this I will putting together a few more Stamping Bella cards to blog over the next week, so if you've been missing them don't worry, I'll have a healthy dose of Stamping Bella fun for you very soon! In the meantime, make sure you check out Bloggabella for more inspiration from the Bellariffic Babes and also for the weekly challenge!
This is Uptown Girl Audrey who comes with the lovely quote stamp you can also see on my card.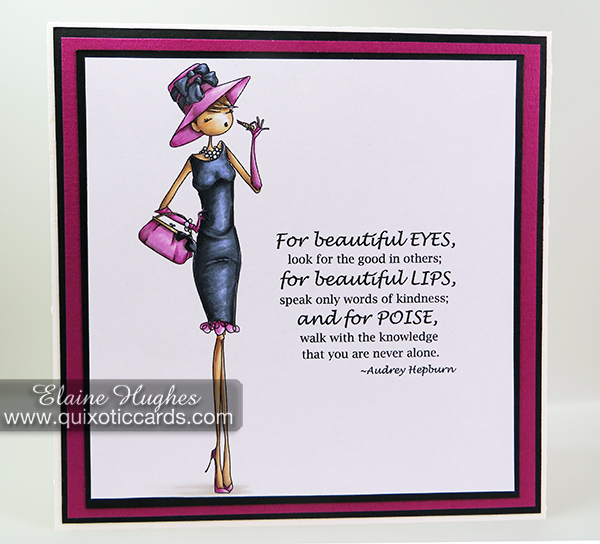 As you can see, I kept it simple, for a change…ha! The image was coloured with Copic Markers on my favourite Make it Colour Blending Card.
You can also find Stamping Bella stamps here in the UK at my online store Quixotic Paperie. Restocks are due in soon, so if some of the stamps don't appear to be listed, they will most likely be back soon!