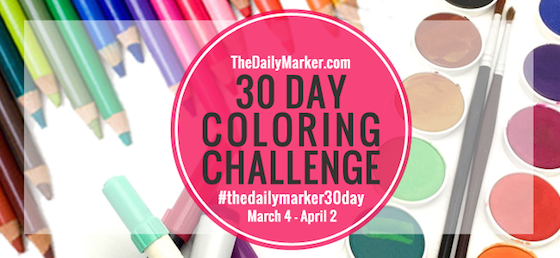 It's Day 8 of the 30 Day Colouring Challenge!
Read on to see my latest colouring along with a Copic Marker Colour Palette showing all the markers used on the image.
The Waffle:
Today was mostly spent counting stock and preparing for a big Spring sale over at my online store Quixotic Paperie. The website is closed while I prepare and will re-open on Friday 13th March when the big sale begins. Pop it in your diary to check out, it is going to be the biggest sale I have done in the past six years! I have a feeling I am going to be pretty busy come Friday, but I will still be making time to join in with the 30 day colouring challenge to help me unwind. 😉
The Challenge:
When you're done checking out my post, make sure you pop on over to Kathy's blog The Daily Marker to get all the challenge info and join in with the fun. Kathy has posted another awesome card today along with another equally awesome giveaway so make sure you check it out. If you haven't already, I highly recommend subscribing to Kathy's blog for lots of fun colouring and card-making inspiration.
My Day Eight Colouring:
Thanks to my organisational efforts I am finding it much easier to locate and use my stamps. Today's image is a recent addition, but it was already getting buried.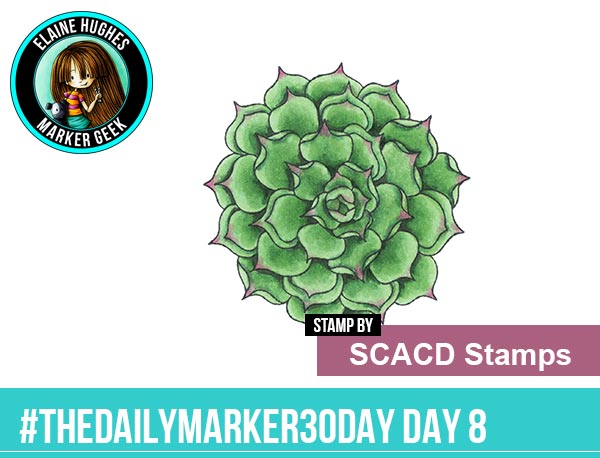 The colouring on this image looks way better in person, the scanner was not kind today! Hmph.
The Details:
The stamp I used is from a recent SCACD Stamps set "The Succulent Collection". This is Echeverria Succulent Outline. You can purchase it as part of a full sheet including other designs, or as a small set which includes three different sizes of the same image (I used the medium size which is around 2″ across).
I stock SCACD Stamps in my UK store Quixotic Paperie. I will edit in a link when the store reopens on Friday!
US readers can buy The Succulent Collection and other SCACD Stamps direct from Susana's Custom Art & Card Design.
I stamped Echeverria Succulent Outline with Memento Tuxedo Black Ink on my favourite Make it Colour Blending Card before colouring with Copic Markers.
Copic Marker Colour Palette: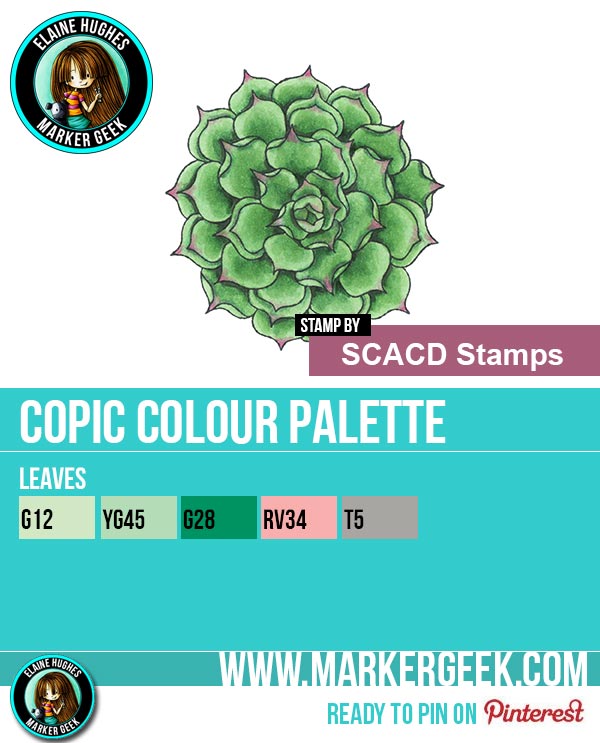 Thanks for stopping by!
I hope you have enjoyed today's post as much as I enjoyed creating it for you.
Don't want to miss out on future posts? Subscribe to my RSS feed in your favourite blog reader or subscribe via email using the form over in the sidebar.