I've got a fun card to share with you today in honour of St Patrick's Day!
Read on to see the full card along with a Copic Marker Colour Palette showing all the markers used on the image and a Copic speed colouring video!
The Waffle:
A little confession: I actually created this card back in November last year for a family birthday. The recipient had just moved to Ireland, so it seemed perfect. It also seemed ideal to save it till now for the blog!
I filmed the colouring process and have sped the footage up in a "Copic Speed Colouring Video" for you below. All the Copic colours used are shown in a palette at the end of the blog post.
Later today I will hopefully be back with another post for The Daily Marker 30 Day Colouring Challenge.
The Card: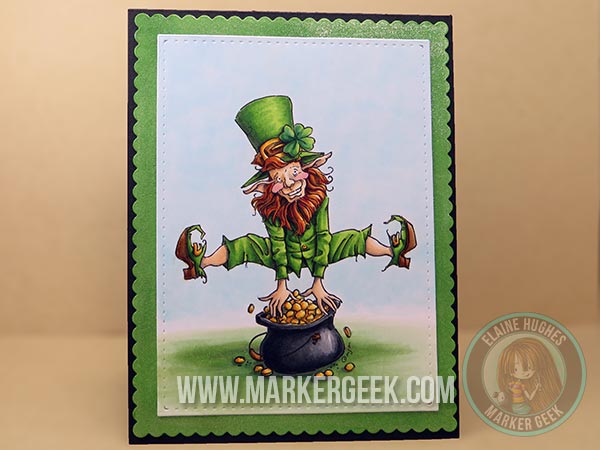 The Details:
The image I used is a digital stamp: Leprechaun from Mo's Digital Pencil by Mo Manning.
I printed the leprechaun on my favourite Make it Colour Blending Card before colouring with Copic Markers.
Copic Speed Colouring Video:
View the video below or in HD over on YouTube.
Copic Marker Colour Palette: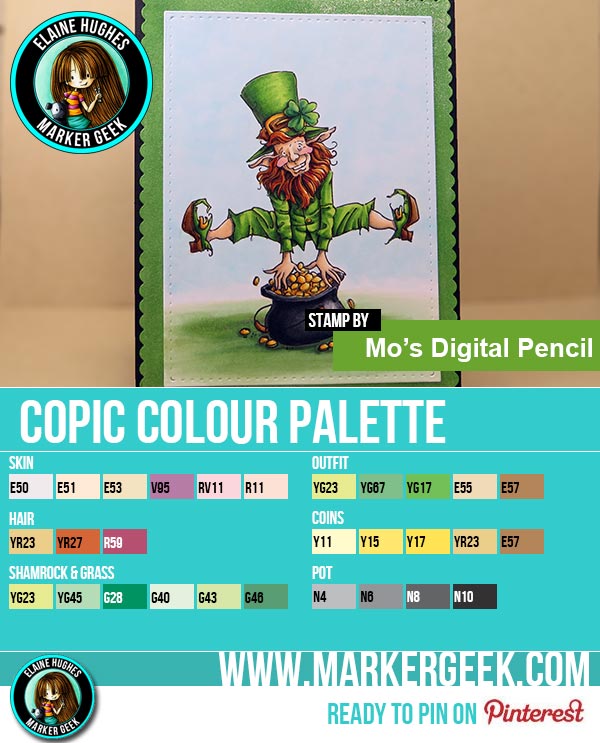 Thanks for stopping by!
I hope you have enjoyed today's post as much as I enjoyed creating it for you.
Don't want to miss out on future posts? Subscribe to my RSS feed in your favourite blog reader or subscribe via email using the form over in the sidebar