It's the seventh day of the 30 Day Colouring Challenge hosted by Kathy Racoosin of The Daily Marker.
Read on to see my colouring for today and to get a full Copic Colour Palette to go with it!
Waffle:
As I mentioned in yesterday's post I plan on colouring a different The Greeting Farm stamp every day this month as a little personal twist on the 30 Day Colouring Challenge!
I don't plan to commit to creating cards with these images at this point, I just want to make sure I have fun colouring every day. While there won't be cards for these posts there will be Copic Marker Colour Palettes each day to go with the coloured image.
Sunday is a great day for me to get stuck in to some colouring therapy. After my warm up with this colouring challenge image, I'll be stamping and colouring up a storm getting some images coloured ready for cards I need to make this month. Lots of birthdays and occasions coming up, so I'll have lots of fun cards to share very soon (assuming all my ideas pan out of course).
Tomorrow I'll be sharing my 30 Day Colouring Challenge colouring again along with an additional post for a card I have to share with you, so look out for two posts and two Copic Colour Palettes! Not a bad way to start the week. 🙂
30 Day Colouring Challenge 2 Day#7: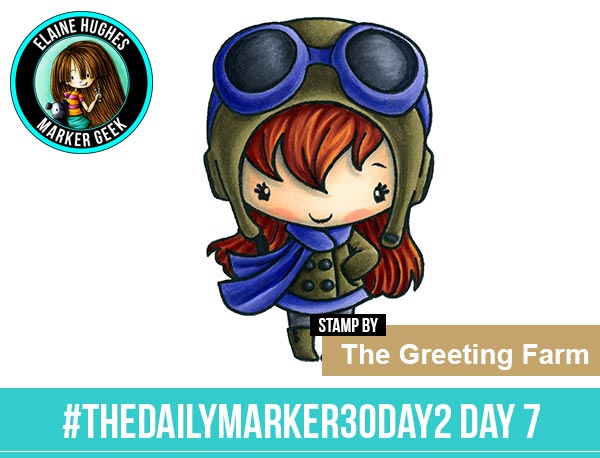 Stamp Details:
You can find today's stamp here: The Greeting Farm – Skyward Anya. She is one of the exclusives available only direct from The Greeting Farm.
Copic Marker Colour Palette: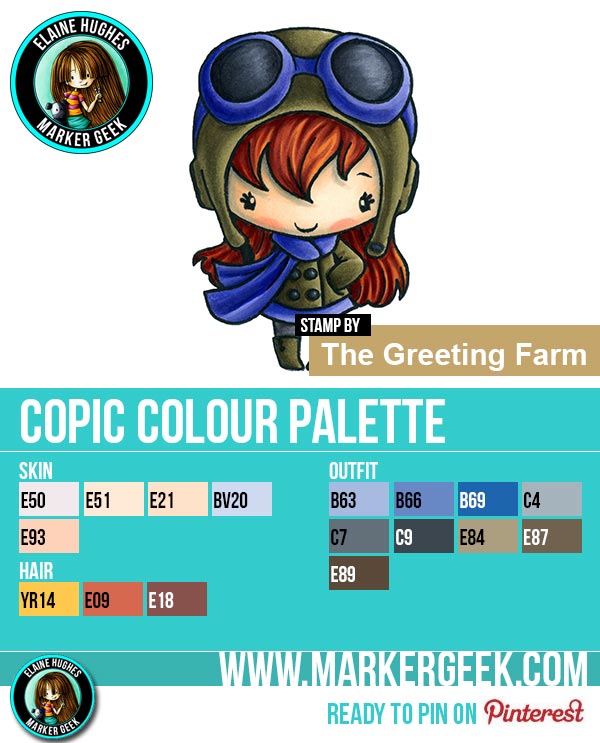 Thanks for stopping by!
I hope you have enjoyed today's post as much as I enjoyed creating it for you.
Don't want to miss out on future posts? Subscribe to my RSS feed in your favourite blog reader or subscribe via email using the form over in the sidebar.
Make sure you do pop over to Kathy's The Daily Marker blog. She always has something fun and inspiring to share and if this month is anything like the first challenge there will be plenty of videos and fun! If you haven't visited her before let her know I sent you. 🙂