I was going to share my latest galaxy colouring video and card with you today, but time is definitely running away from me this week and I haven't quite finished editing the video! I'll be sharing that post next week instead.
Luckily I do have something exciting to share with you all: news of the Stamping Bella Black Friday/Cyber Monday sale! Emily is having a HUGE STOREWIDE SALE, with everything 30% to 50% off. Here are the details: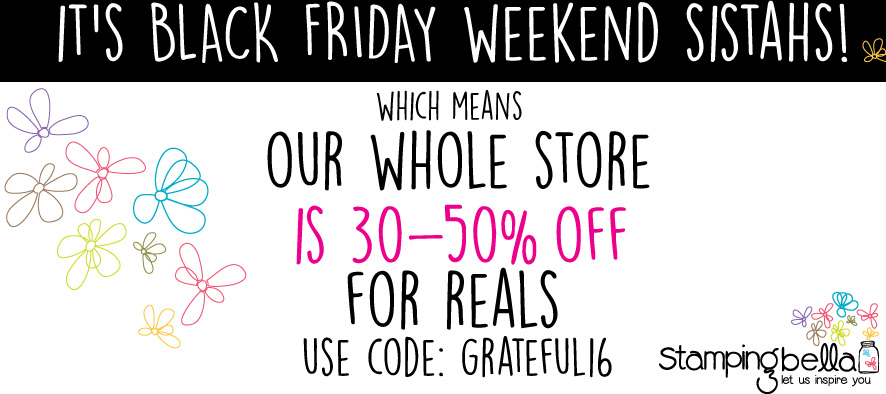 You can read more about it on the Stamping Bella Blog. Basically, entering the code shown above at checkout over on the Stamping Bella website will get you 30% off the entire store, INCLUDING the On Sale section which already has reductions of 10-20%.
Sale ends at midnight on Cyber Monday!
Happy shopping!