I've got a pretty "just because" card to share with you today, featuring some of my favourite new and not so new supplies. Read on to see the photos, watch the video and get all the details!
You Make Me Smile Card:
I do love playing with my collection of The Greeting Farm stamps. The trouble is, I just don't have as much time to do it as I would like! So many stamps, so little time; I'm sure you can relate. The other problem is, I just can't stop myself from adding to the collection. I recently added the gorgeous Sparkle Kit, and had to play with it to create this card (even though all my other TGF stamps were crying out for some attention). Those feathers were just irresistible, and I knew I wanted to play with Distress Oxide inks to create them. You will find a video further on in this post, showing exactly how the card came together, and a full supply list at the end of the post.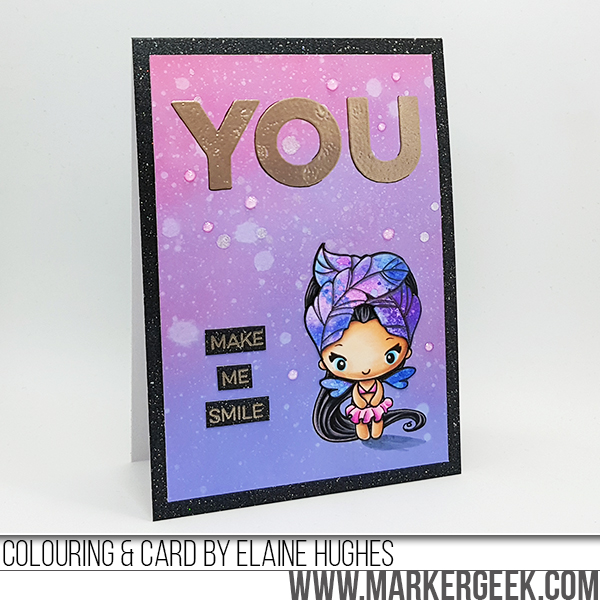 Those feathers though. I love how Distress Oxides layer. Can't get enough of it!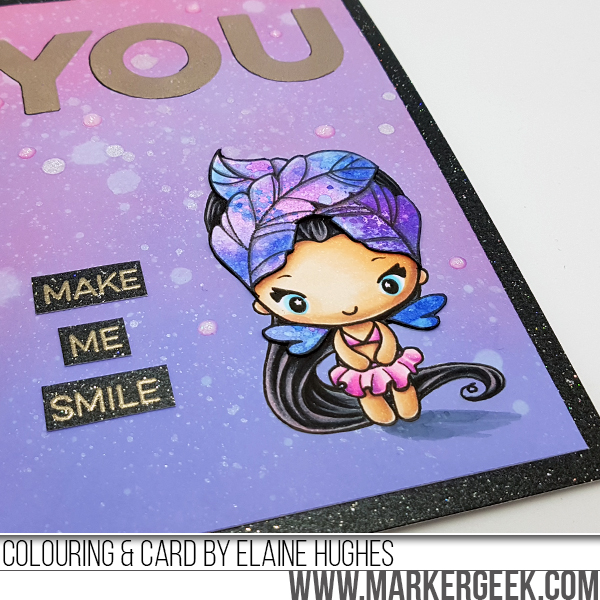 You Make Me Smile Card Video:
Now watch me put the card together in the video below or in HD over on YouTube.
Supplies:
Thanks for stopping by!
I hope you have enjoyed today's post as much as I enjoyed creating it for you.
Don't want to miss out on future posts? Subscribe to my RSS feed in your favourite blog reader or subscribe via email using the form over in the sidebar.
If you want to keep an eye on what I'm colouring on a daily(ish) basis, follow me over on Instagram where I share frequent peeks at the colouring I'm doing along with other day to day snaps. You can also follow my page on Facebook if you'd like to connect over there.
Please note that in order to assist with the running of this blog I do use affiliate links from time to time and there may be some in this post, denoted with a *. Please see my About page for more information.