If your cute Stuffie addiction wasn't quite satisfied with yesterday's sneak peeks, that's okay, we've got more today!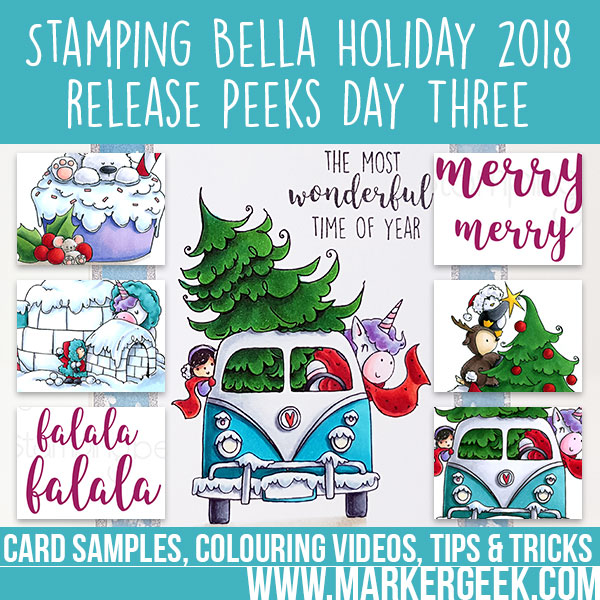 Stamping Bella Holiday 2018 Release
The Holiday releases are always among my favourites, and this year is no exception. There are some absolutely brilliant new stamps on the way, so make sure you stick with me this week to catch a glimpse of them before release day!
The stamps and coordinating dies will all be available to order as of Wednesday 5th September 2018 at Stamping Bella.
UK/Europe based readers: lovely Tracy at Dies to Die For has the release on order so make sure you stalk her for them!
As always, I filmed the colouring process for each of the new stamps. I will be uploading them a few at a time, and sharing them in these preview posts, and for a little while following the release. If you don't want to miss any of my videos, please do subscribe to my channel over on YouTube.
All images have been coloured using Copic Markers on Make it Colour Blending Card.
Stuffies, Rosie & Bernie & Word Die Sets!
There is even more cuteness coming in today's post. Hard to believe, I know, but it is true!
All of these stamps have coordinating Cut it Out dies to go with them!
PLUS the Sentiment/Word Die Sets that were introduced in the last release are back! We have some festive additions.
Penguin on a Reindeer on a Polar Bear:
The penguin's feet! It's those little details which just make Stamping Bella images so endearing and addictive!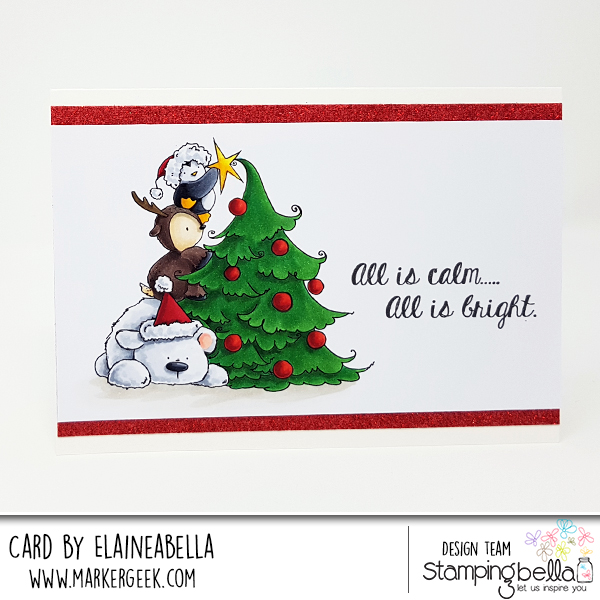 Copic Colouring Video:
Watch me colour this gorgeous stamp in the video below or in HD over on YouTube.
Polar Bear on a Cupcake:
It is the sleepy little mousie that makes this one for me!
Copic Colouring Video:
Watch me colour this sweet stamp in the video below or in HD over on YouTube.
Rosie and Bernie on a Bus:
Rosie and Bernie are off on their adventures again! I couldn't be happier.
Sentiment is from the HOLIDAY SENTIMENT SET
Rosie & Bernie at the North Pole:
I may burst. Too much cuteness.
Sentiment Cut It Out Die Sets:
I haven't managed to get cards together using these yet, but I will be using them VERY soon, especially "Falala". Love! My favourite thing about these sets is that you get THREE sizes of the same word – all too often I find myself wishing a word die was a different size, either bigger or smaller. I'm like Goldilocks. 😉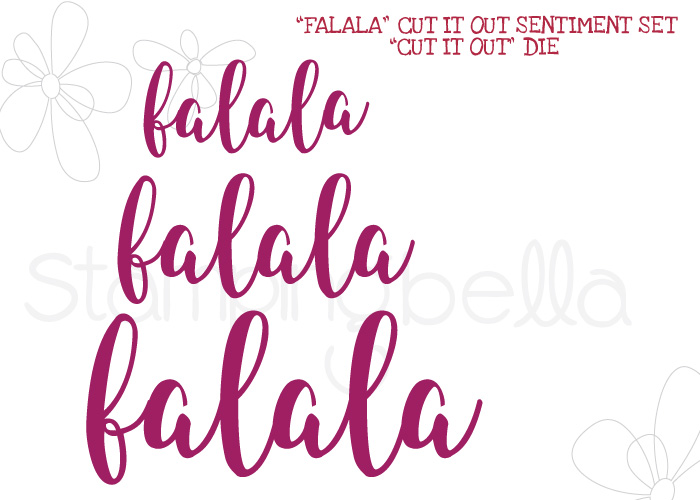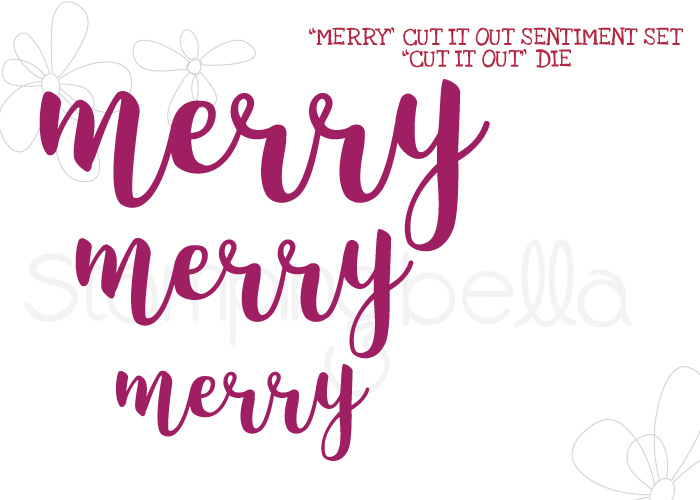 That's it for today!
Thanks for stopping by!
I hope you have enjoyed today's post as much as I enjoyed creating it for you. Be sure to visit the Stamping Bella blog for more inspiration from the Bellariffic Babes and a chance to win a voucher!
Don't want to miss out on future posts? Subscribe to my RSS feed in your favourite blog reader or subscribe via email using the form over in the sidebar.
If you want to keep an eye on what I'm colouring on a daily(ish) basis, follow me over on Instagram where I share frequent peeks at the colouring I'm doing along with other day to day snaps. You can also follow my page on Facebook if you'd like to connect over there.
Please note that in order to assist with the running of this blog I do use affiliate links from time to time and there may be some in this post, denoted with a *. Please see my About page for more information.