I've been playing with some awesome new stamps from Mama Elephant!
At the weekend I spent a lovely day with crafty friends visiting the Dies to Die For pop up shop in Somerset. Bonus – I got to pick up some of the gorgeous new clear stamp sets from Mama Elephant! If Dies to Die For are ever in your area with their pop up shop or at a fair, do drop in for some crafty shopping, you will have a warm welcome and plenty of crafty goodies available to browse. You can see where they will be by visiting the Events page on their website.
I couldn't resist playing with some of the new stamps straight away, so I've got a few cards coming up soon, starting with today!
Oh Kitty Tree!
As soon as I saw this one I knew I would need it to make Christmas cards for at least two of our nieces. Yep, you will be seeing this one again before December. 😉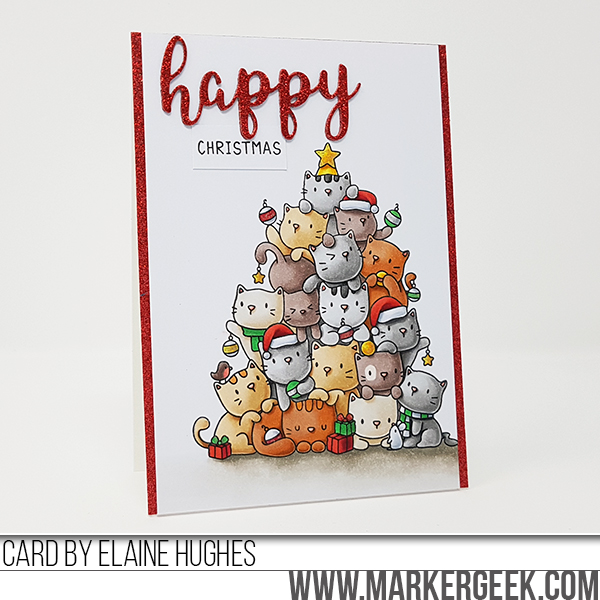 I decided to go for a colourful collection of cats this time!
Supplies:
Copic Markers Used:
T0,T2,T4,T6
E70,E71,E74
T0,T1,T3,T4
E30,E31,E34,E97
E13,E97,E99,YR12
E40,E42
Mouse: C00,C3
Noses/Ears: R30,R32
Robin: E71,E74,R02,R46
Decorations: Y13,Y17,YR24 R24,R46,R59 G05 C00,C1,C3
Thanks for stopping by!
I hope you have enjoyed today's post as much as I enjoyed creating it for you.
Don't want to miss out on future posts? Subscribe to my RSS feed in your favourite blog reader or subscribe via email using the form over in the sidebar.
If you want to keep an eye on what I'm colouring on a daily(ish) basis, follow me over on Instagram where I share frequent peeks at the colouring I'm doing along with other day to day snaps. You can also follow my page on Facebook if you'd like to connect over there.
Please note that in order to assist with the running of this blog I do use affiliate links from time to time and there may be some in this post, denoted with a *. Please see my About page for more information.