Are you as excited as me? I hope so! The entire Summer 2018 release is now available to order, and even better… In honour of our Chief Bella Emily's birthday there is a store-wide discount code which will give you 15% off your order! New stamps AND a nice discount. Run, don't walk!
You can find all of the new stamps under WHAT'S NEW on the website!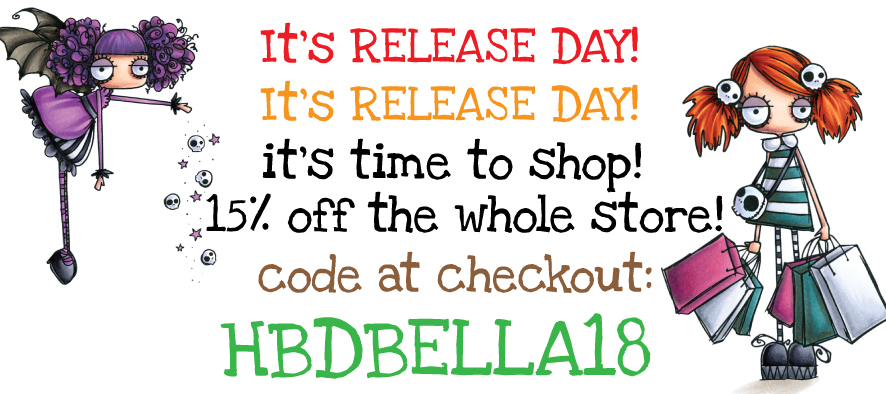 When you're done shopping, pop back and read the rest of this post for some more new release colouring videos to get you inspired!