It has been another eventful week here!  Lots of order packing, house tidying and sundry everyday things, plus our dog had a minor procedure at the vet on Friday, so she is now recovering and needing a little extra care and attention.
Last weekend I finished sorting out my craft stash and storage (finally), and having revamped the desk in the corner into an area I can actually work in, I have a little area away from the distraction of the computer.  As soon as I had finished, I just had to test it out and have a little play, and in a minute I will show you the results!
Firstly, here's a little pic of the recuperating Taika Pig.  As you can see, she's not thrilled at being turned into a cone-head.  It's for her own good though, so I'm not allowing myself to feel too sorry for her.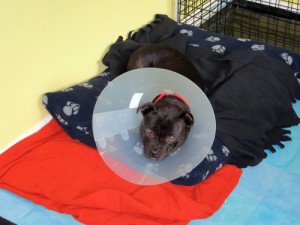 On to the crafty fun!
If you have seen my previous posts from the past week or so, you will know that Susana at SCACD has released her own collection of dies!  My last post – "Embrace – Create – Redefine" – shows one way you could use the gorgeous Dies by SCACD – "Uncaged Bird" die, by colouring the diecut with Twinkling H20s or another colouring medium.  This time I decided to play with my alcohol based markers and airbrush.
* Dies by SCACD are available in the UK from Quixotic Paperie OR in the US from Susana's Custom Art & Card Design *
I used a mixture of ShinHan Touch Twin Markers and Copic Markers on this piece, and as I've experienced before, they worked beautifully together.  I was totally engrossed in playing so unfortunately I forgot to note down all the colours I used, but if you have any questions I will try to answer them!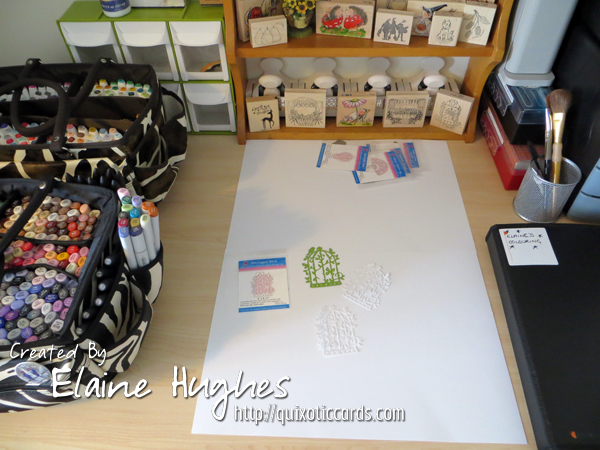 Firstly, I ran the die through my Cuttlebug with some white cardstock.  I then took my chosen colouring paper – Make it Colour Blending Card – and with some repositionable glue, positioned the diecut on my paper.  The repositionable glue is an essential here, as otherwise the airbrush will blow the diecut around, and using fingers or masking tape to hold it in place might obscure some of the detail (and leave you with blue fingers).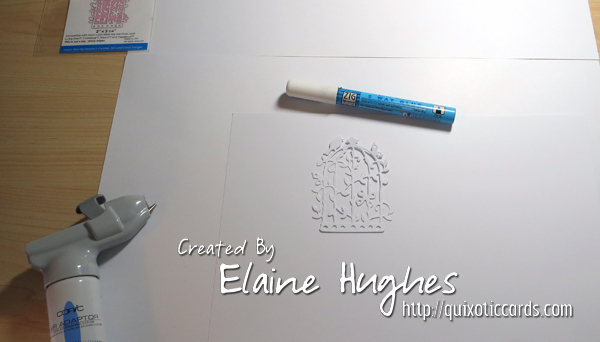 When happy with the positioning, I started airbrushing using Copic Markers in blue shades.  I used two or three shades to build up colour.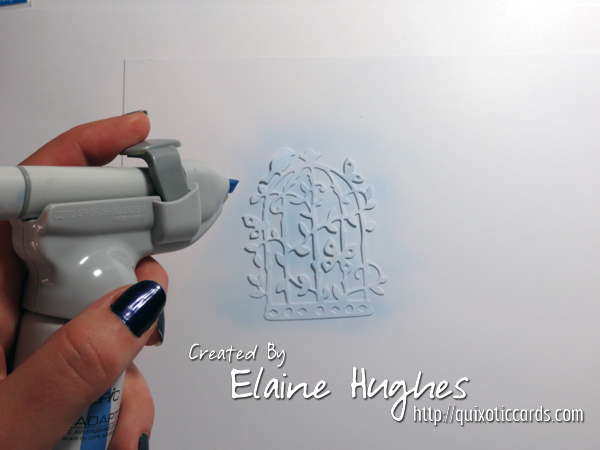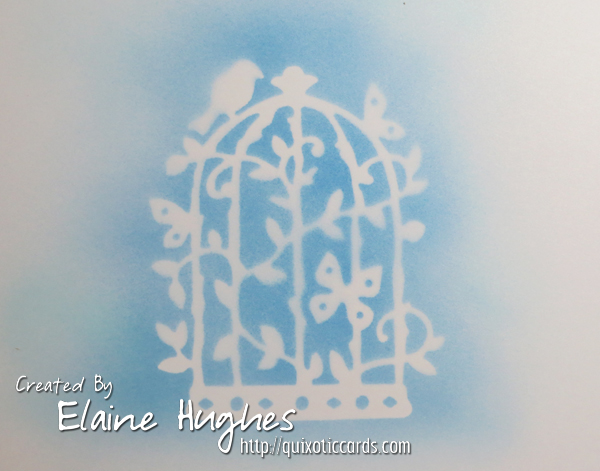 When I removed the diecut, I had a beautifully detailed outline just begging to be coloured.  From this point I tackled it just as I would a stamped outline, working on a section at a time and building up colour and detail gradually.  The image below shows the results as I progressed.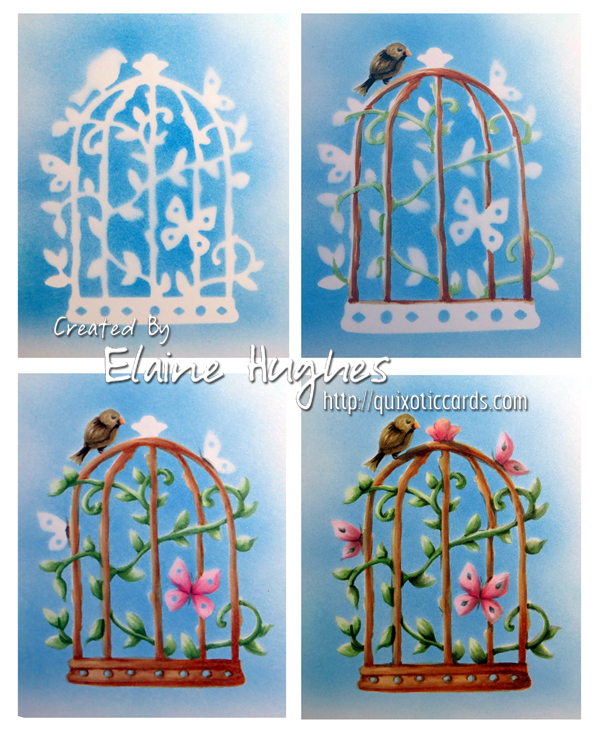 Pretty cool, isn't it?  A couple of the other dies in the new Dies by SCACD collection would also be perfect for this with all their beautiful detail.  Give it a go, and share if you do – I'd love to see your creations.
I haven't had time to pop my finished image on a card yet, but watch out for that soon!  Hope you're having a lovely relaxing Sunday!