This is another of the cards that should have been posted over Christmas, and is my final card for 2012. It's a nice clean and simple one, but I do love it. No colouring, just ink and paper and a couple of dies.
I stamped Stamping Bella – Hanging Ornaments with red SU ink on kraft cardstock, and inked the edges with SU ink in brown.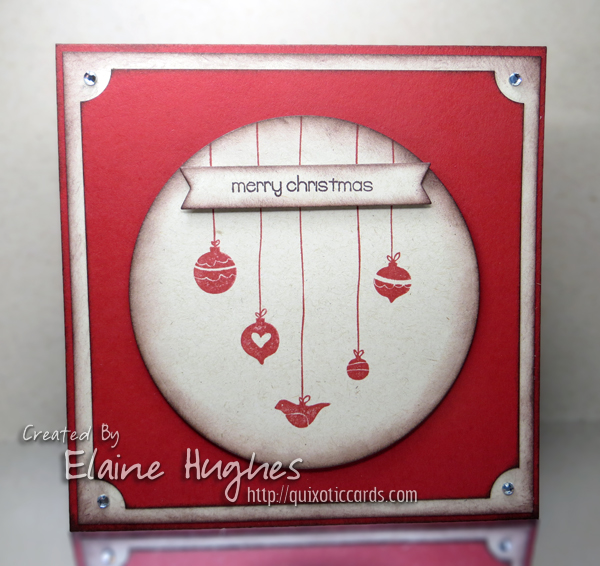 That's it!  Hope you have a wonderful New Year's Eve, whatever you have planned.  We're full of cold and the dog has an ear infection, so we'll be cuddled up on the sofa watching a film – actually doesn't sound too bad at all, apart from the illness!
My very best wishes to all of you for 2013, I hope it brings lots of joy and success for everyone, and of course lots of crafty fun!