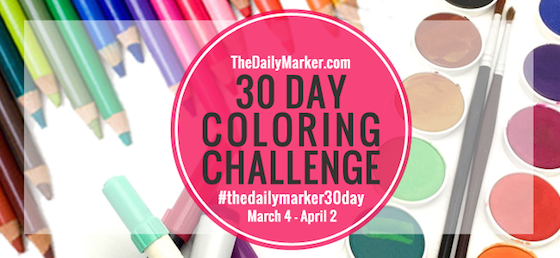 This is my second post for today, don't be alarmed, it won't be happening too often.

If you want to check out my earlier post scroll on down or click HERE.
Why the second post? One of my favourite bloggers – Kathy at The Daily Marker – is hosting a fun challenge, and it seemed like the perfect way to make sure I do a little colouring every day this month. Like Kathy, I won't be making a card every day (that would be more than a challenge) but I will be doing a little colouring. I'm sure some days I will manage something a little more involved and others will be short and sweet. Today I've got a few adorable bunnies to share, inspired by Kathy herself, and a little colouring video to go with them!