I don't have a card to share today, but I wanted to update you with some fun news!
The latest issue of Craft Stamper Magazine is now out, and as usual it is packed with inspiration for stamping addicts. 😉 In particular, starting on page 20 you will find the latest Stamping Contrasts feature, which this month showcases some of the Susana Loves Stamps mixed media stamps from SCACD.  There's a card from me in there, along with some stunning creations from the magazine design team, including my friend and past QP designer Kim Costello.  They all did a fantastic job, and I can't wait for Susana herself to see the article, I know she will be thrilled to see the stamps being used so creatively.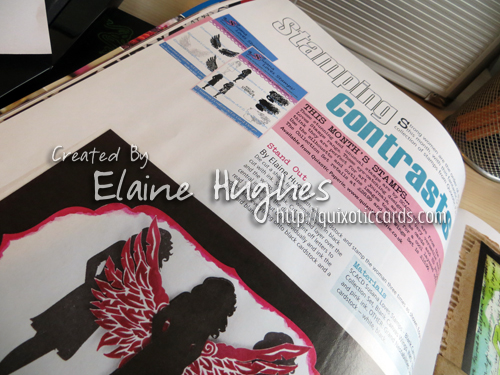 Quixotic Paperie is now open again after my Christmas break and post-Christmas illness!  You can grab Craft Stamper magazine HERE and the SCACD "Susana Loves Stamps" range can be found HERE.
There are also LOTS of bargains to be had over at Quixotic Paperie as a number of items have been added to the JANUARY CLEARANCE section.  Make sure you stop and have a good browse, don't miss out on some great deals!
Hope Monday is treating you well. I'll be back tomorrow with a card. 🙂