One of my favourite things to colour is hair; I love images with long flowing hair where I can really get lost in colouring.  So, when I saw the new digi release from Make it Crafty, I simply had to colour up the new (and challenging) image – "Maiden with Long Golden Hair".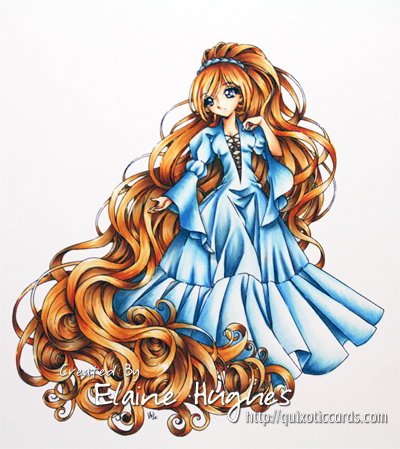 I printed her out quite large, so this image isn't going on a card, I'll be keeping her in a colouring folder together with the info on how I coloured her.
Quite often, I enjoy colouring just for the sake of it, rather than colouring for a specific project or card.  I can highly recommend it – the process can be a lot more relaxing and free!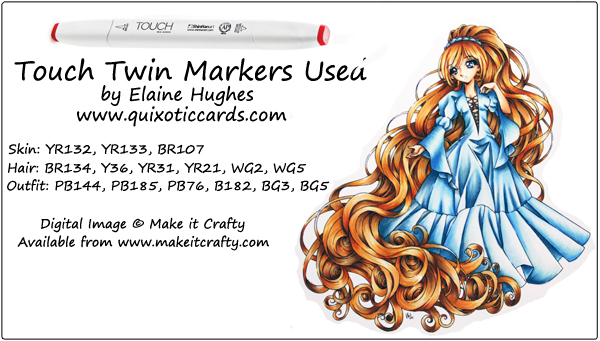 SUPPLIES USED: