The project I'm sharing today is my final creation as a guest with La-La Land Crafts. I'd like to say a huge thank you to Irina and the rest of the LLLC team for letting me join them, and for their patience with me over the past few months.  I've had great fun playing with the products.
This week's Inspiration Friday theme was a sketch, which I have loosely followed in creating another fun box with the book box chipboard kit.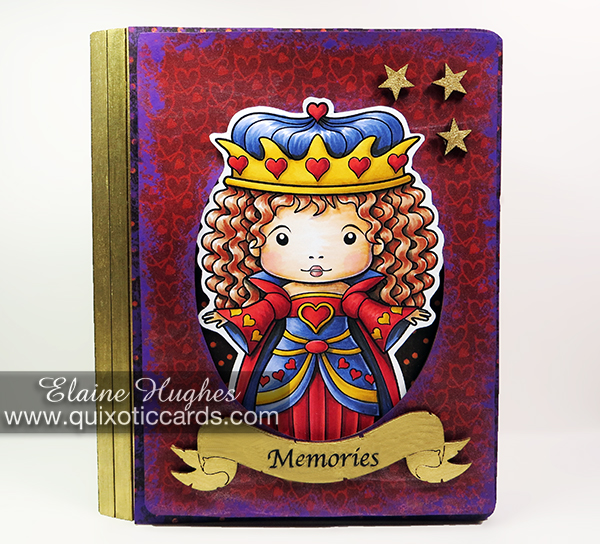 Stamp: Queen of Hearts Marci
3D Kit: Book Trinket Box Kit
I altered some Graphic 45 paper with Lindy's Stamp Gang Magicals and Ranger Acrylic Paint Dabber, to achieve a more vibrant look than the papers originally had so that they would work better with Marci's bold look.  Marci was of course, stamped on my favourite Make it Colour Blending Card and coloured with Copic markers.
Copics: Skin – E000, E00, E21, E04, R20, BV11 Hair: E13, E17, E19 Outfit: R24, R46, R59, BV02, BV04, BV08, Y35, YR23, Y28, W5, W7, W9
That's all for now.  I'll be back later with another fun post. In the meantime, make sure you pop on over to the LLLC Blog to check out the rest of the makes from the team today!