I hope you're all having a great week so far! Mine has been relatively quiet, and I feel like I'm starting to regroup.  I cleaned my marker collection while watching TV series on Netflix, those Copics certainly do get sticky!  I've also been doing some colouring.  Nothing too exciting, but I'm plodding along.

Today I've got a really fun card to share with you.  I had absolutely no plan for this, which to be completely honest is often the case!
I coloured the adorable "Tick Tock" from the SCACD Susana Loves Stamps Oddly Sweet Curiosities range, and then he sat on my desk until I happened upon a stencil in one of my drawers!  At first I wasn't entirely sure how I wanted to use the stencil.  I thought I was going to use inks, but then it occurred to me that I wanted a fairly bold look, so I decided to use the stencil to trace and then colour with markers.  It turned out better than I expected!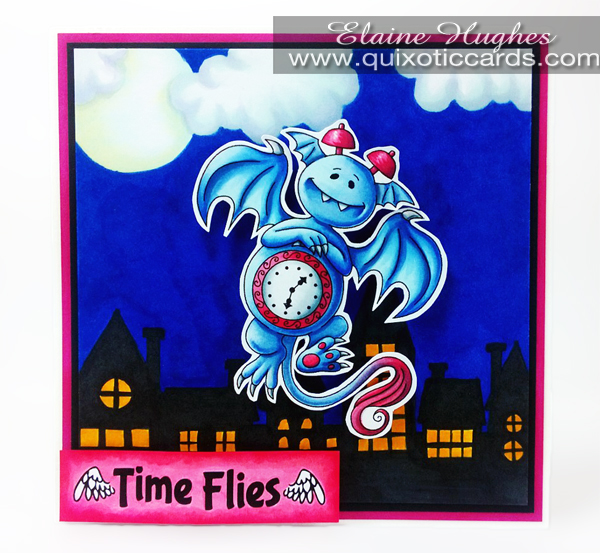 I stamped Tick Tock with Memento Tuxedo Black ink on Make it Colour Blending Card and coloured with ShinHan Touch Twin Markers (available in the UK from Jackson's Art Supplies).  The background was traced with a light pencil on to a separate piece of the same cardstock and again coloured with my markers.  I then cut Tick Tock out with scissors and popped him up on foam pads.  The sentiment I used comes with Tick Tock!