Happy Friday!  It hasn't been a particularly eventful week here, but I'm still happy to see the weekend approaching.  I've got a few crafty projects I want to get stuck into, and some nice beach walks to go on with the dog!
First though, some fun news!  Today sees the release of some fresh new stamps from the Susana Loves Stamp range at SCACD.  For starters we have the Oddly Sweet Curiosities Set which harbors the cutest little Curiosities with matching sentiments. The second set comprises four wonderful little ladies known as The Little Sassy Crew – definitely full of sweetness and attitude.  We hope you will join us in an inspiration packed blog hop to celebrate the new release!
You should have hopped over here from the fabulous DANNI'S BLOG – if not, pop on over there to get started!
I have created a few cards with the new release, because I couldn't resist.  The Oddly Sweet Curiosities are ideal for fun little notecards like the collection I've created, but I'm also seeing lots of potential for other projects too!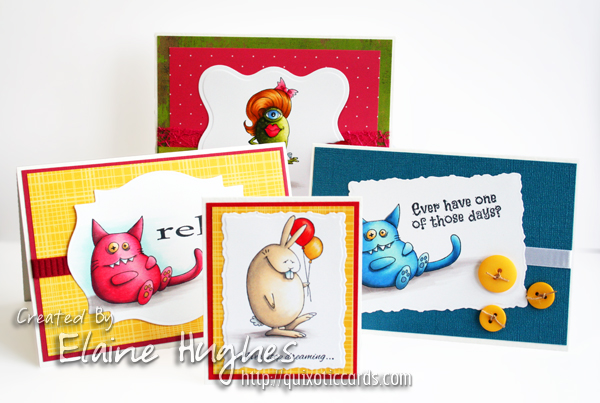 I do have a couple of favourites.  The crazy kitty aka Those Days is my absolute favourite, followed closely by the bunny with the balloons aka "Dream Big".  Absolutely love the sentiments that come with each of these stamps too.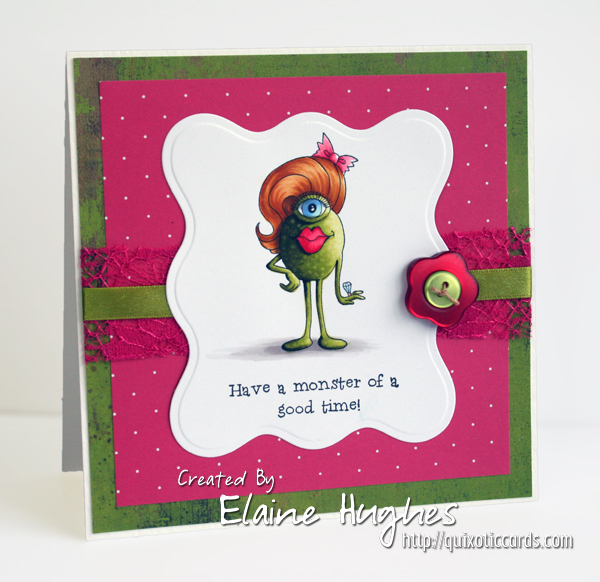 The images were all stamped with Memento Tuxedo Black ink and coloured with ShinHan Touch Twin Markers on Make it Colour Blending Card.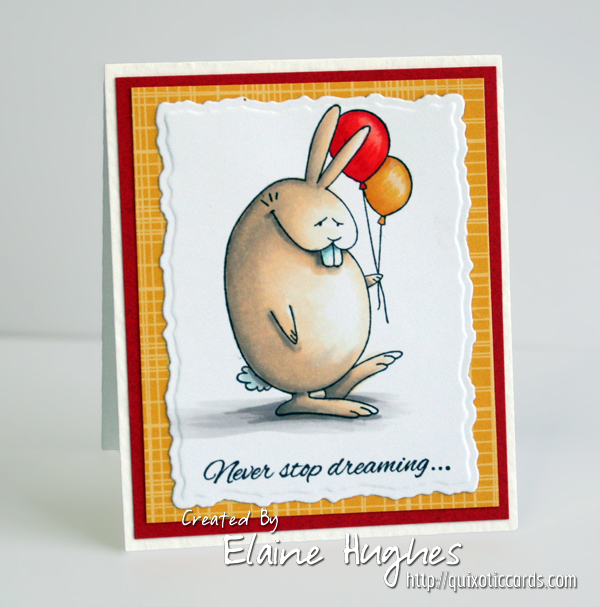 The bunny card is a teeny little notecard, so cute!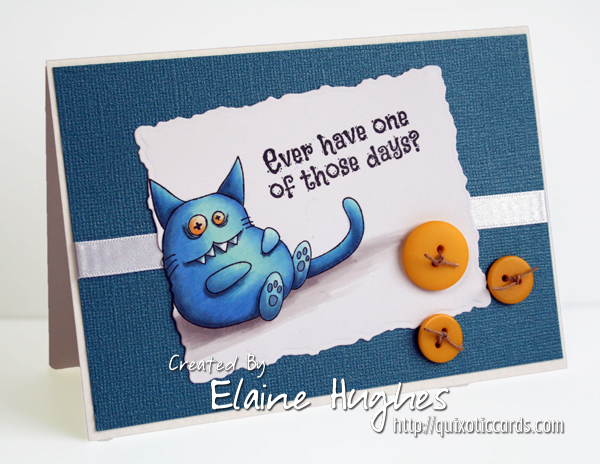 Papers used are all from my scrap boxes – always nice to get some of those scraps used up.
That's all from me!  Hope you've enjoyed checking out the new stamps.  Leave a comment and let us know what you think and if you have any favourites!
Your next stop on the hop is the lovely DIANNE'S BLOG.  Enjoy!