Mid-week already…unbelievable!  I'm pretty sure I'm missing a day somewhere.  I'm still plodding along trying to get myself organised.  As you may have guessed, it's a large project.  I'm getting there though, and am hoping to have everything done and dusted (literally) by the end of September.  Then I can start sharing more fun projects!  In the meantime, thank you for bearing with me and dropping by.
Today I'm here to share my Touch Twin Markers & More challenge card.  The current challenge is a photo inspiration:
The challenge will run from August 27th – September 8th with a winner being announced on September 9th.
One person will be chosen randomly  to win 12 Touch Twin markers!
Don't have any Touch Twin markers? That's OK too… for now. Starting soon we will require using our markers, but for now you can use any coloring medium.
Don't have a blog? That's OK – just post to any online gallery with the keywords TTC24 and TouchTwin and post a direct link in the comment section of the challenge post HERE.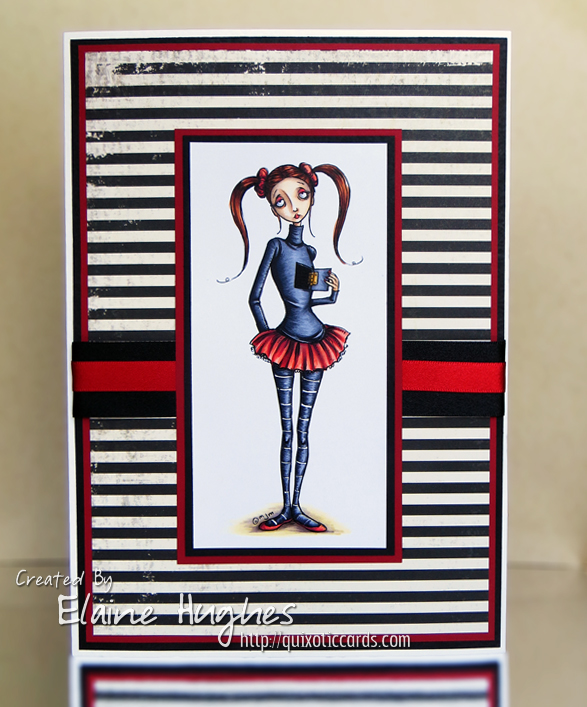 I used one of Mo Manning's fantastic "Heartless" images – Heartless.  I absolutely love her.
I printed the image on Make it Colour Blending Card and coloured with ShinHan Touch Twin Markers.