*sigh* I arrived home yesterday after spending a week with family for Christmas to find that the blog posts I scheduled before leaving had failed to post. Typical!  So bear with me, I'll be sharing those posts over the next three days to catch up.
A belated Merry Christmas to you all.  I hope you had a fantastic time, whatever you were doing.  We spent the week in Devon, mostly tucked up indoors as it was very wet and windy!  I managed to pick up a brand new cold from someone, which I have brought home with me, so no doubt I'll be seeing in the New Year huddled up on the sofa.
As January draws closer I'm contemplating some plans for the New Year, which I will let you in on as soon as I can.  Quixotic Paperie is currently closed while I take a break for Christmas and New Year and will reopen again shortly after New Year's Day, probably on the 4th or 5th of January (and yes there will be some fantastic bargains to be had).
In the meantime, here's one of those cards that should have been posted before Christmas Day!
This card was created for our newest niece, for her first Christmas, using Whimsy Stamps Santa and Teddy Portrait.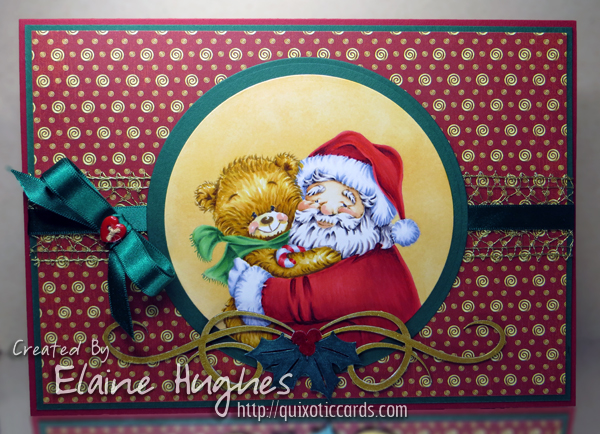 I stamped the image with Memento Tuxedo Black ink on Make it Colour Blending Card and coloured with a combination of ShinHan Touch Twin Markers and Copics. The designer paper is from a Graphic 45 8×8 pad. The gorgeous holly flourish is a Make it Crafty Lasercut Chipboard embellishment coloured with Twinkling H20s.
I posted some photos on Facebook during the colouring process, and here they are!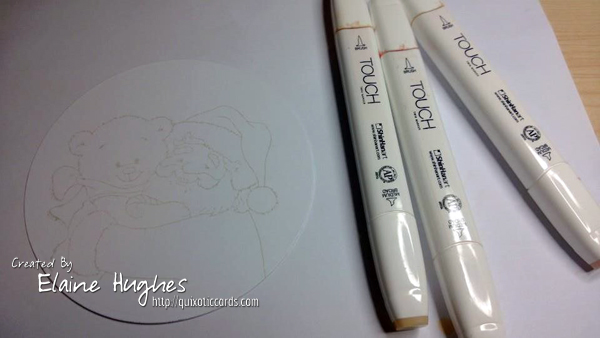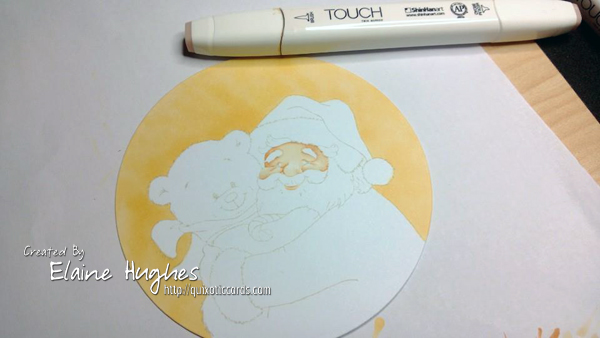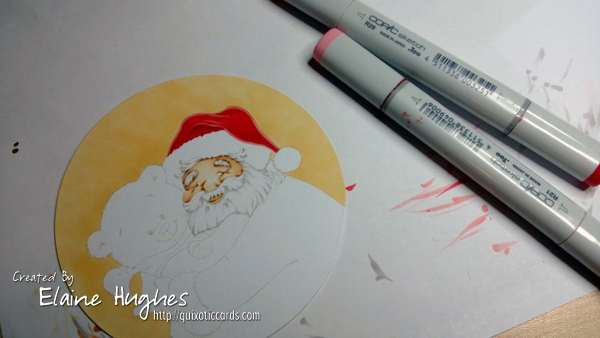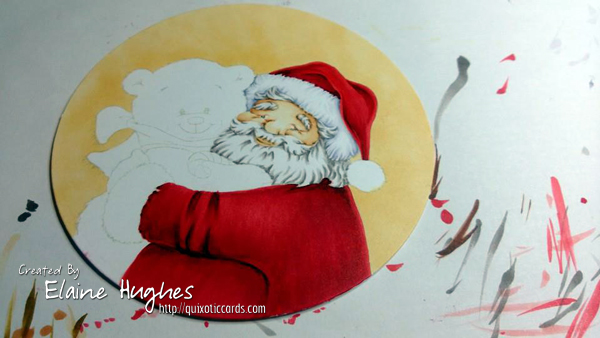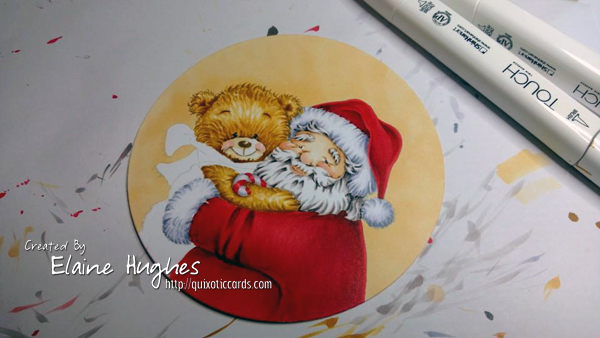 I'll be back tomorrow with another one of the cards that should have been blogged in my absence!