Wednesday…we meet again! Time for another WOYWW over at Julia's Stamping Ground.
These photos were taken yesterday, but my "workspace" for today will look very similar.  I've taken to the sofa, to catch up on some colouring and de-stress.
I have a pile of Stamping Bella images to colour, and some Make it Crafty images to give me a break from colouring character images.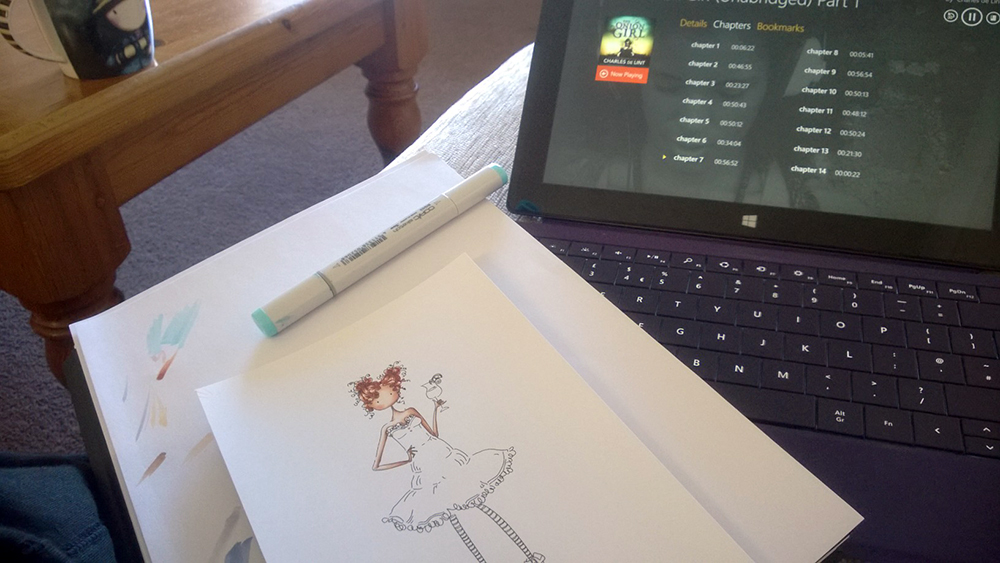 While colouring I'm listening to an audiobook via Audible, which is something I have been doing a lot this year. I'm revisiting old favourites while colouring and crafting, so that I can enjoy them again without impacting on my time to discover new stories. I'm enjoying it a great deal!
Here are some of the results from my colouring session yesterday.  I'll be working on more Uptown Girls and hopefully finishing off the Boot House today.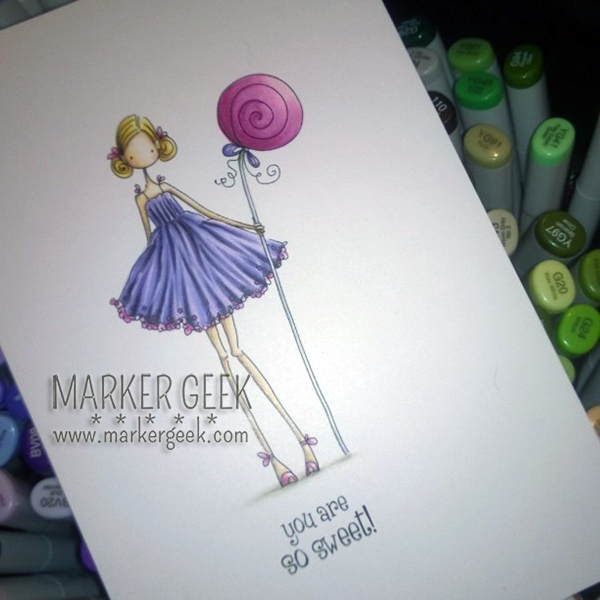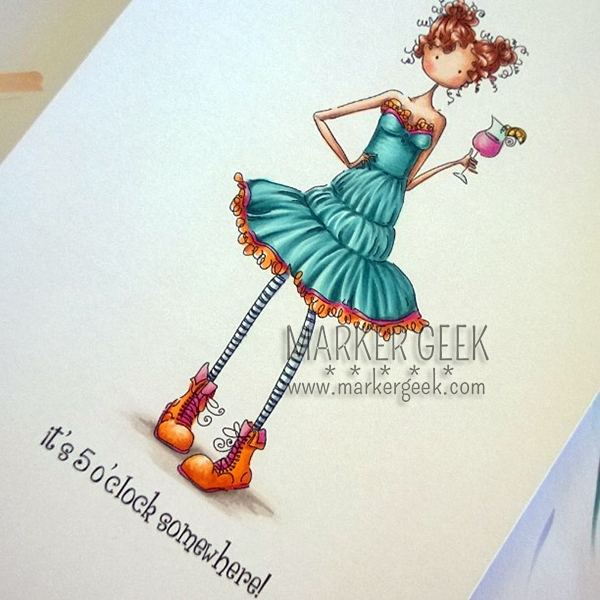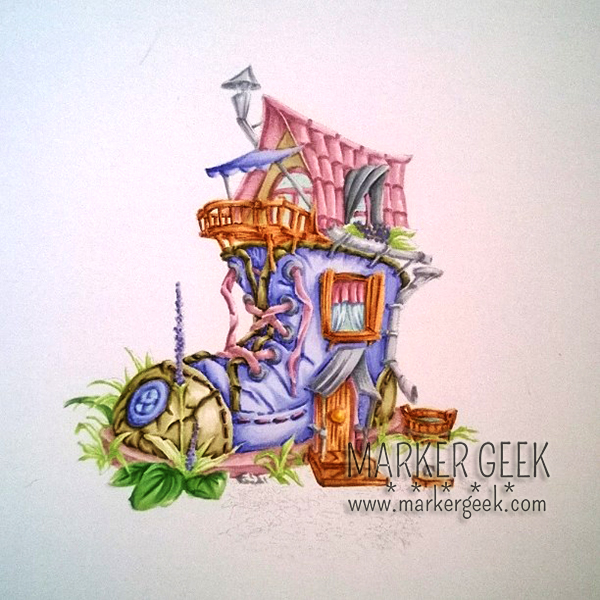 If you like checking out colouring progress pics, I tend to share more of them over on Facebook on my Marker Geek page.
For those that are interested, you can find both Stamping Bella and Make it Crafty rubber stamps in my store Quixotic Paperie.
Happy Wednesday!  I'll catch you later with some more creative fun. 🙂