I just had to squeeze in a card with one of the gorgeous Belles 'n Whistles Christmas stamps (available HERE).  This card was given to our 3 yr old niece, who loves her Nanny's gorgeous rocking horse (which is traditional and hand carved, so not quite like the one in this image, but hey, creative license!!).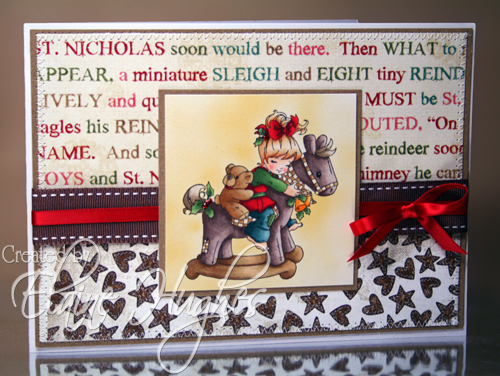 The stamp is Belles 'n Whistles "Rockin' Around" (available HERE).  Papers are My Mind's Eye Wonderful Winter (available HERE) and Magnolia. Bow Easy template (back in stock HERE soon).  Accented with Stickles on the holly berries (available HERE).
One more Christmas card to share with you, so check back this evening!