My first Bellariffic Friday!  Whoo!  This week's challenge was to create a card using flowers – an image with flowers, flowery papers, paper flowers, whatever.  So, I dusted off my Ketto collection, picked a stamp and went from there.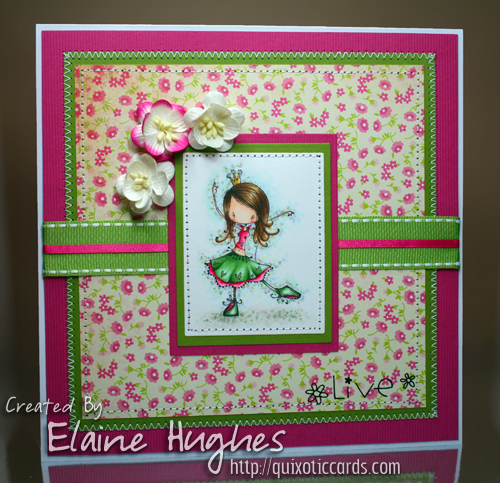 The stamp I've used is Missmatch Ketto and you can find her HERE.  Colouring is of course, Copics.
Skin: E000, E00, E11, R20, R21, R22 Hair: E50, E53, E55, E57, E59, Outfit: G0000, G82, G85, RV00, Rv23, Rv25, RV29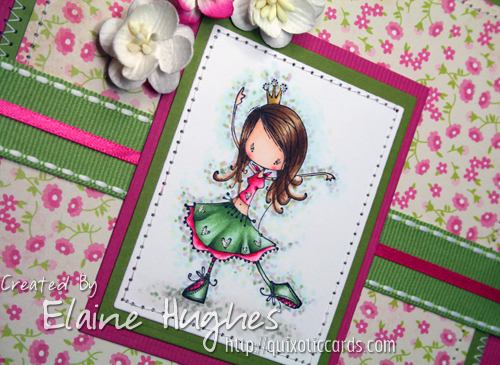 I've used some of my favourite new papers – The Girl's Paperie – which will be available at Quixotic Paperie next week, so watch out for that!!  If you're in the US/Canada, Em has them in stock at Stamping Bella!  Doodlebug rubons for the lettering.  Ribbon and flowers from stash.  Sakura pen for sparkle.
Next week's challenge is a colour combo.  Create something using Chocolate, Light Pink and Celery Green and get your entry to Em at Stamping Bella by Thursday!
Have a fantastic weekend!