It's time for a challenge over at the Touch Twin Markers & More challenge blog!  This time it's a COLOUR CHALLENGE!
Our challenge colors:
Don't have any Touch Twin markers? That's OK … for now.   Starting soon we will require using our markers, but for now you
can use any coloring medium.
This month's challenges are sponsored by Market Street Stamps!
The challenge will run from February 27th – March 10th with a winner being announced on March 11th.
One person will be randomly chosen among entries to win 12 Touch Twin Markers!!!
To enter:
Post a link to your entry HERE.
Post a link to our challenge on your blog.
Please do not combine this challenge with more than 5 challenges.
No back linking. Your project must be new.
A little bit of waffle:
I had a great time last weekend colouring and watching films, generally catching up on colouring work that needs to be done, and recharging a little!  I cannot believe how quickly the weeks are flying by, and this last week has been no exception.
I'm seeing a little light at the end of the work tunnel that I need to get through, and then I am hoping to make a few little changes here on the blog to make things a bit more interesting and fun!  So, watch this space.

My card:
On my card I have used an adorable set from Market Street Stamps – Pawprints On Our Hearts.  So sweet, and of course I am a complete sucker for canine themed stamps!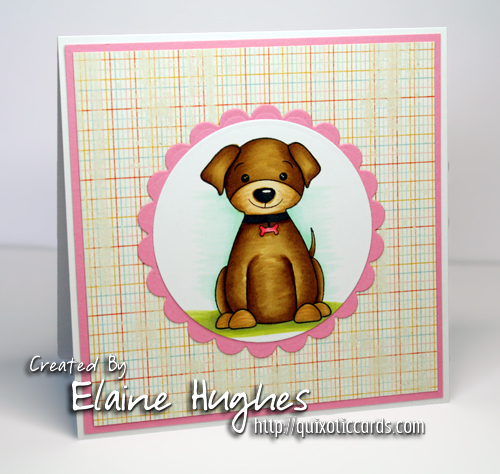 The image was coloured using ShinHan Touch Twin markers on Make it Colour Blending Card (colour map below).  The yummy papers are from the My Mind's Eye Everyday Flair pad.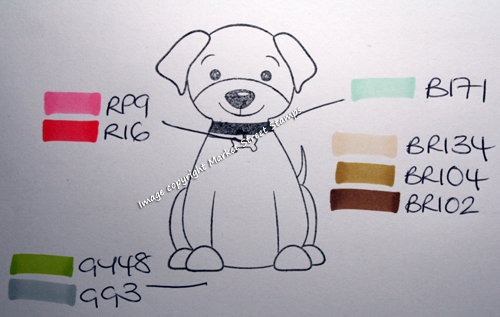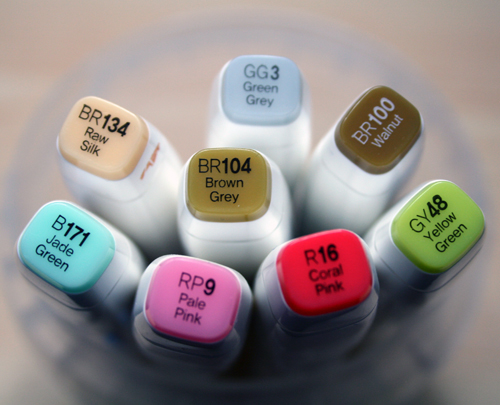 News from Quixotic Paperie:
Lots of new arrivals lately!  Here's a quick summary of  some of the gorgeous stash now in stock:
* CRAFT STAMPER APRIL 2012 *
* 6×6 PADS FROM PRIMA, ECHO PARK, FANCY PANTS *
* NEW SOME ODD GIRL STAMPS RELEASE *
* NEW ARTISTIC OUTPOST STAMP SETS *
* KRAFTIN KIMMIE STAMPS FEBRUARY RELEASE *
* SCACD NEW SYLVIA ZET, ELISABETH BELL & VICTORIA CASE *
* MAKE IT CRAFTY FAIRY STAMPS *