A quick Stamping Bella card for Sunday!
I've been doing a lot of colouring lately, so it was nice to take a quick break and put together a card with no colouring, focusing on the sentiment instead.  I love the sentiments and quotes that come with many of the Stamping Bella image stamps, particularly the ones Em has paired up with the Mo Manning images.  I love Dr Seuss, so this one is a favourite!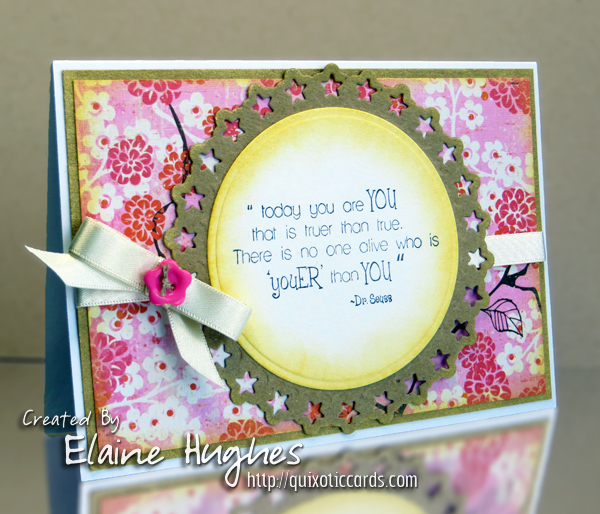 The quote stamp comes with Mo Manning – Ruby (Stamping Bella stamps are also available in the UK at Quixotic Paperie).
Pretty simple!  I used some Spellbinders dies, and my Bow-Easy to tie the bow.  The paper is an older Crate Paper release, and I inked all the edges with a shimmery gold ink.
That's it from me!  Hope you have a relaxing day.