Welcome to the MarkerPOP! & Shinhan Touch Twin marker blog hop!
The ShinHan Artisans are joining up with the MarkerPOP! team today to share inspiration featuring a variety of stamps from the MarkerPOP! store, coloured with ShinHan Touch Twin markers which are also available through MarkerPOP!
The hop starts today and will be open until December 19th. Enter by commenting on all the blogs in the hop (see blog list at the bottom of this post).
On my card today I have used the adorable Magnolia Stamps Tilda in Ugg Shoes.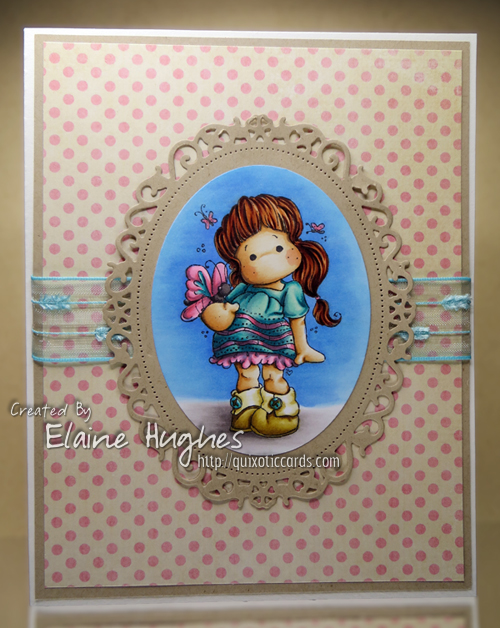 She has of course been coloured with ShinHan Touch Twin brush markers, and here are the details of the markers used: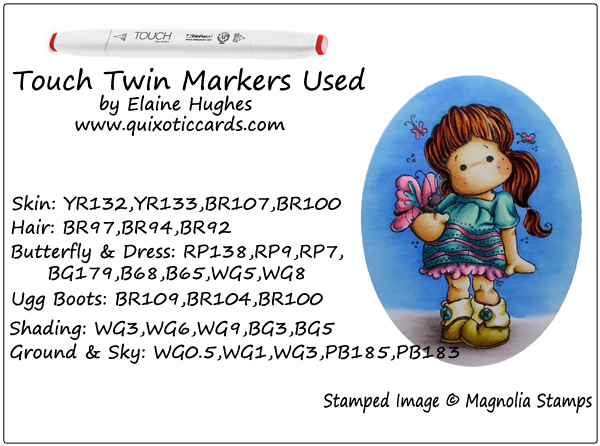 About Shinhan Touch Twin markers:
Designed for artists, Touch Twin markers feature an advanced alcohol-based ink formula that ensures rich color saturation and coverage, with silky ink flow. Touch Twin Brush markers feature two nibs (Brush & Chisel) to achieve a wide range of strokes, from fine lines to wide color fills. The delivery of ink flow can be perfectly controlled to allow precision drawing. The ergonomically designed rectangular body is roll resists rolling on work surfaces and provides a perfect grip that avoids smudges and smears. A specially designed safety cap stacks neatly and prevents damage to the nibs. The Touch Twin marker contains an alcohol-based ink that doesn't dissolve printed ink toner, allowing for odorless, vividly colored artwork on printed materials.