One of my favourite things to do is colour hair.  This is why I love the Saturated Canary images, so many of them have gorgeous flowing hair that is extremely therapeutic to get lost in colouring (with the digis I like to print them fairly large so I can do just that).
I actually coloured the image on this card at the end of Summer last year!  I thought it was about time she found her way on to a card.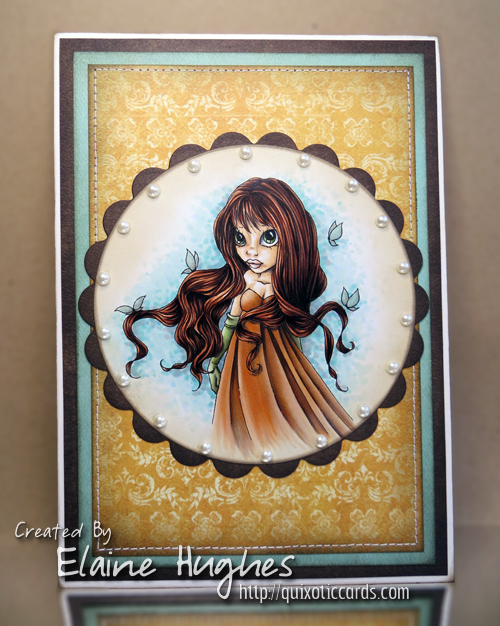 The image is Cerridwen and you will find her in digi format at Krista's Saturated Canary store. I printed the image on Make it Colour Blending Card and coloured with ShinHan Touch Twin Markers (details below).
The designer paper is once again from an old Crate Paper collection. I inked all the layers with Distress Ink in Walnut Stain.  The image was diecut with Spellbinders Grand Circle Nestabilities.
Marker Details: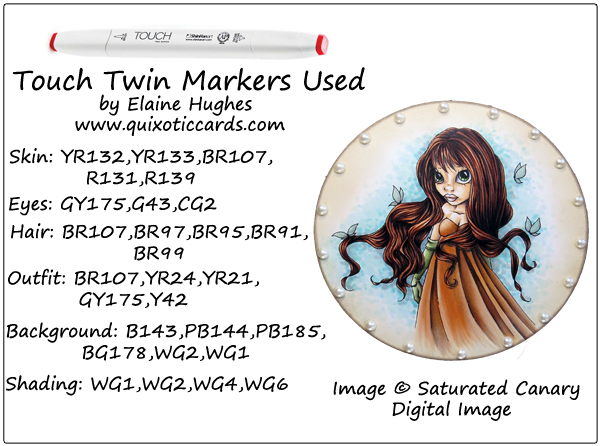 I'm definitely feeling like I'm back in my "groove" at the moment.  About time too! I've got a few more cards lined up to show you this week, so make sure you check in again soon!