Happy Friday! I've got another sweet La-La Land Crafts creation to share with you today.  This week's Inspiration Friday theme is "All Stitched Up".  Pop on over to the LLLC Blog to check out the rest of the makes from the team.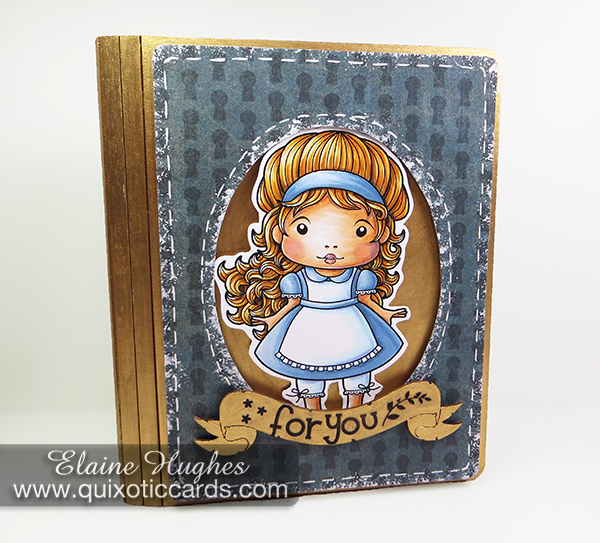 I kept the decoration of the book trinket box fairly simple, so it didn't compete with bold little Marci in Wonderland. I covered the box and banner embellishment in gold paint, and the little frame Marci is peeking out of, I covered in Graphic45 paper. My faux stitching was added with a white gel pen, and I distressed the edges of the paper with a Ranger Acrylic Paint Dabber.
I stamped Marci on my favourite Make it Colour Blending Card and coloured with Copic markers.
Stamp: Marci in Wonderland
3D Kit: Book Trinket Box Kit
Copics: Skin – E000, E00, E21, E04, R20, BV11 Hair – Y32, YR23, E99 Outfit – B91, B95, B97, B000, BV02