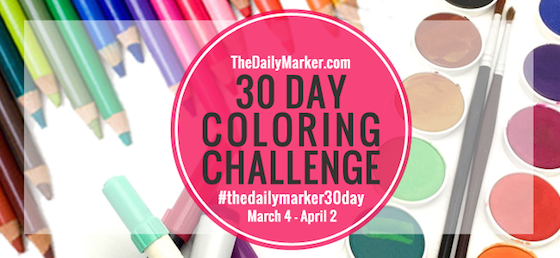 Today is the second day of Kathy's The Daily Marker 30 Day Colouring Challenge. It was a fairly annoying day here as we had workmen coming and going throughout the morning, and various chores had to be done. It was nice to have a reason to take half an hour in the afternoon to sit and colour, as normally a day like this would usually have me coming up with a list of reasons why I shouldn't take the time.
Read on to check out the image I coloured today along with a Copic Marker Colour Palette.
The Waffle:
I have a huge collection of The Greeting Farm (TGF) stamps, many of which I am ashamed to say have yet to see ink! Before seeing Kathy's challenge I had already decided to challenge myself to colour as many of my TGF collection as possible during the course of this year. TGF stamps are among my favourites to colour, but over the past few years I have been very good at coming up with reasons why I shouldn't do things I enjoy the most. I'm working on changing that! I had made a start before the flu hit and you can see a few photos over on my Instagram feed.
The Challenge:
When you're done checking out my post, make sure you pop on over to Kathy's blog The Daily Marker to get all the challenge info and join in with the fun. Kathy has posted another fun creation today along with a video. If you haven't already, I highly recommend subscribing to Kathy's blog for lots of fun colouring and card-making inspiration.
My Day Two Colouring: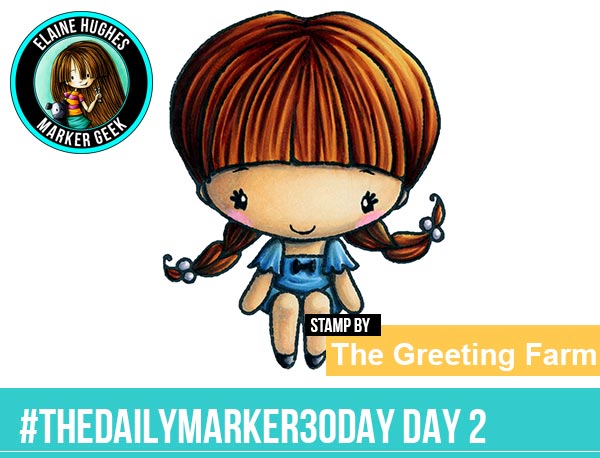 Adorable, isn't she? Funnily enough this little Anya is from the TGF Sitting Cute stamp set. I have some Sitting Cute stamp sets still available over in my UK store Quixotic Paperie at the moment, along with a range of other designs from The Greeting Farm.
Copic Marker Colour Palette: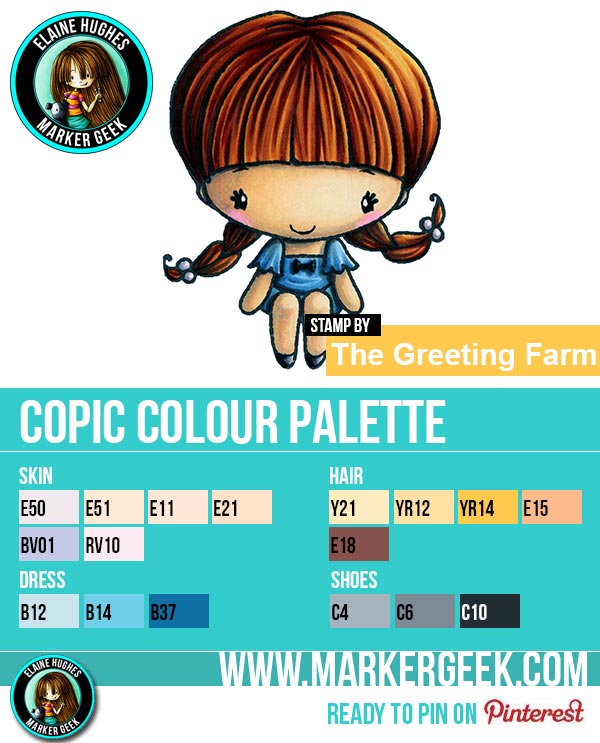 Thanks for stopping by!
I hope you have enjoyed today's post as much as I enjoyed creating it for you.
Don't want to miss out on future posts? Subscribe to my RSS feed in your favourite blog reader or subscribe via email using the form over in the sidebar