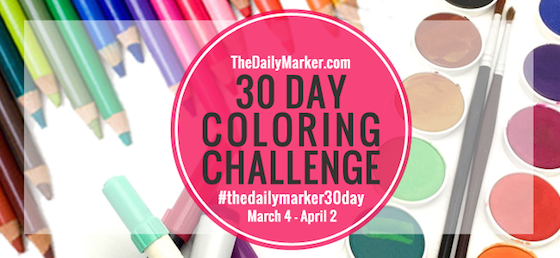 It's Day 4 of the 30 Day Colouring Challenge!
Read on to see my latest colouring, a speed colouring video and a Copic Marker Colour Palette. Oh and a random photo of my dog, just because.
The Waffle:
It was a beautiful day here in the South West of England today. A certain four legged member of the household was very happy with the weather and enjoyed the first "doors wide open, free access to the garden, snoozing in the sun" day of 2015. She might be disappointed tomorrow though, as I believe the forecast said something about rain. 😉
I spent a little time enjoying the sunshine, so didn't get quite as much colouring done as I expected today. I did play with a brand new stamp set though, which arrived in the post this morning.
Don't forget to subscribe to my Instagram feed if you want to keep up with more colouring snippets and peeks at my little world.
The Challenge:
When you're done checking out my post, make sure you pop on over to Kathy's blog The Daily Marker to get all the challenge info and join in with the fun. Kathy has posted a beautiful card today along with a video. If you haven't already, I highly recommend subscribing to Kathy's blog for lots of fun colouring and card-making inspiration.
My Day Four Colouring:
So cute! The tubby one has to be my favourite. Love him! I can see myself colouring up quite a few of these for cards. These ones will be hitting some card fronts just as soon as I get my card-making mojo back in gear. In the meantime, I have a little colouring video below and the Copic Marker Colour Palette showing the marker colours I used on these little pups!
The stamp set I used is My Favorite Things (MFT Stamps) You Make my Tail Wag, which is available as a clear photopolymer stamp set and comes with some fun sentiments and accessories like the fire hydrant to go with the little black & white pup above. 😉
Copic Colouring Video:
Watch the video below or watch in HD over on Youtube.
Copic Marker Colour Palette: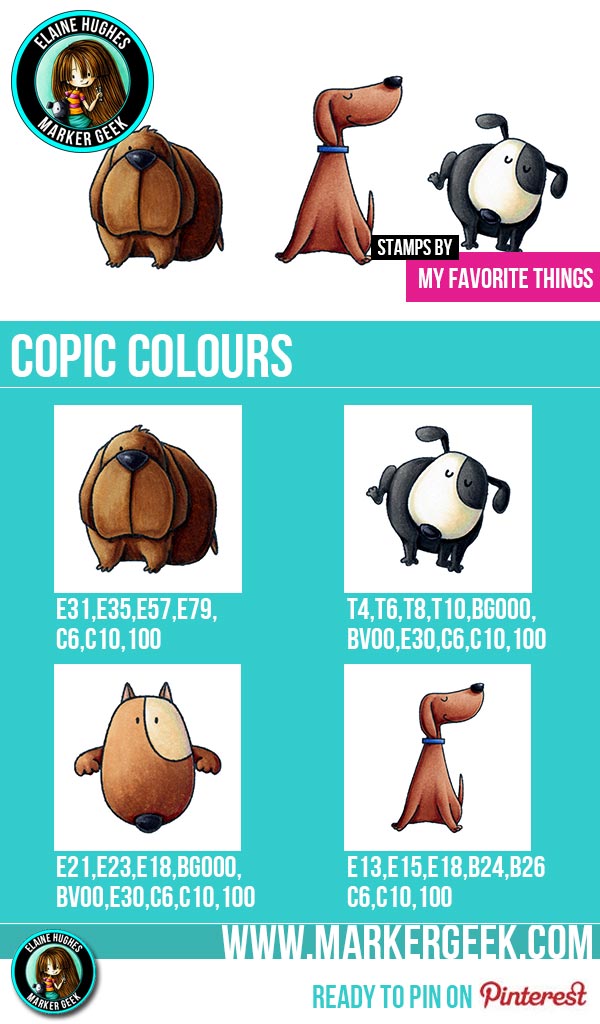 Thanks for stopping by!
I hope you have enjoyed today's post as much as I enjoyed creating it for you.
Don't want to miss out on future posts? Subscribe to my RSS feed in your favourite blog reader or subscribe via email using the form over in the sidebar