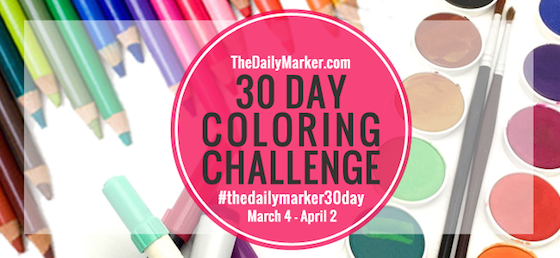 It's Day 7 of the 30 Day Colouring Challenge!
Read on to see my latest colouring along with a Copic Marker Colour Palette showing all the markers used on the image.
The Waffle:
I made good progress today with my re-organising. I had to order more supplies, and I have a little list for a future shopping trip, but I'm getting there!
I'll be talking about my craft room organisation in a future post, as soon as I finish sorting all my stamps out. If you follow me on Instagram you will already have seen a little peek of part of my stamp storage solution.
The Challenge:
When you're done checking out my post, make sure you pop on over to Kathy's blog The Daily Marker to get all the challenge info and join in with the fun. Kathy has posted an adorable card today so make sure you check it out. If you haven't already, I highly recommend subscribing to Kathy's blog for lots of fun colouring and card-making inspiration.
My Day Seven Colouring:
I'm still on a bit of a "monster" kick, but today I mixed it up a little by using a stamp from another of my favourite companies – SCACD Stamps.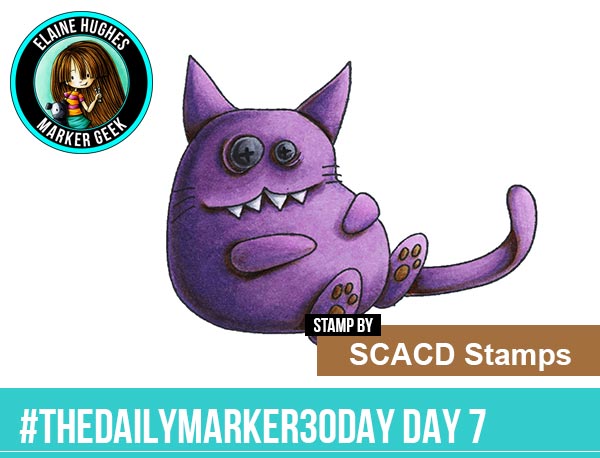 I've coloured this little guy before and you can see the card I created along with a couple of others in this post: Oddly Sweet Curiosities – Some Monstrous New Fun!
The Details:
The stamp I used is "Those Days" from the SCACD Stamps Susana Loves Stamps line.
I stock SCACD Stamps in my UK store Quixotic Paperie. You can currently find "Those Days in stock as part of the Oddly Sweet Curiosities Set #2 sheet.
US readers can buy Oddly Sweet Curiosities stamps and other SCACD Stamps direct from Susana's Custom Art & Card Design.
I stamped Those Days with Memento Tuxedo Black Ink on my favourite Make it Colour Blending Card before colouring with Copic Markers.
Copic Marker Colour Palette: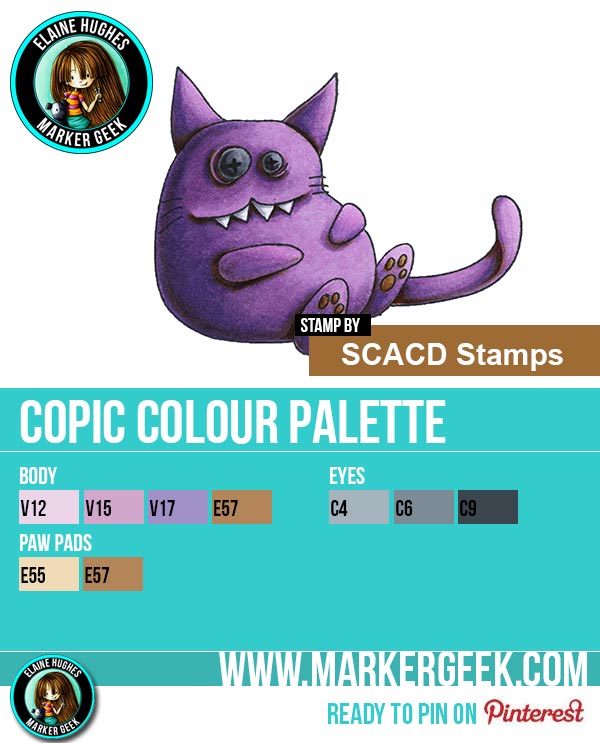 Thanks for stopping by!
I hope you have enjoyed today's post as much as I enjoyed creating it for you.
Don't want to miss out on future posts? Subscribe to my RSS feed in your favourite blog reader or subscribe via email using the form over in the sidebar.