It's the fourth day of the 30 Day Colouring Challenge hosted by Kathy Racoosin of The Daily Marker.
Read on to see my colouring for today and to get a full Copic Colour Palette to go with it!
Waffle:
As I mentioned in yesterday's post I plan on colouring a different The Greeting Farm stamp every day this month as a little personal twist on the 30 Day Colouring Challenge!
I don't plan to commit to creating cards with these images at this point, I just want to make sure I have fun colouring every day. While there won't be cards for these posts there will be Copic Marker Colour Palettes each day to go with the coloured image.
There will be additional posts here a couple of days a week as I do have some cards to create and share using other images, so look out for those too!
In Other News:
Our little four legged miss Taika came around from her dental work just fine. We picked her up yesterday evening. Thank you all for the messages of support, I was so relieved to get the call from the vet saying she was awake!
As you can see, she seems happy enough this morning, in her usual sunny spot in front of the patio doors. 😉
30 Day Colouring Challenge 2 Day#4: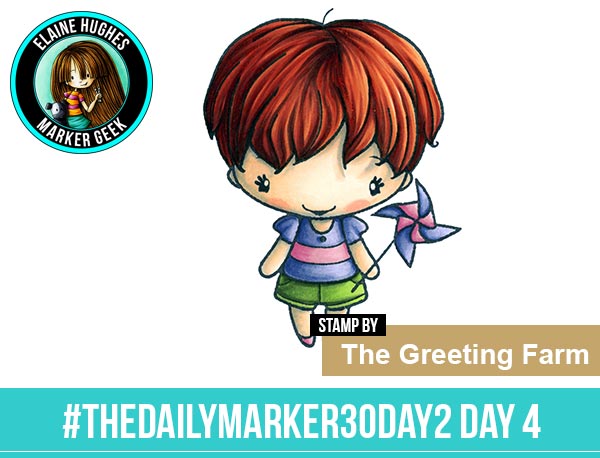 Stamp Details:
Good news! The stamp I used today is actually still available! You can find her here: The Greeting Farm – Twirl Anya. I've had her in my collection for ages and simply haven't found the time to colour her until now. I have no idea why because I love her, so cute.
I stamped this image with Memento Tuxedo Black ink on Make it Colour Blending Card (my favourite for colouring with Copic and other alcohol based markers).
Copic Marker Colour Palette: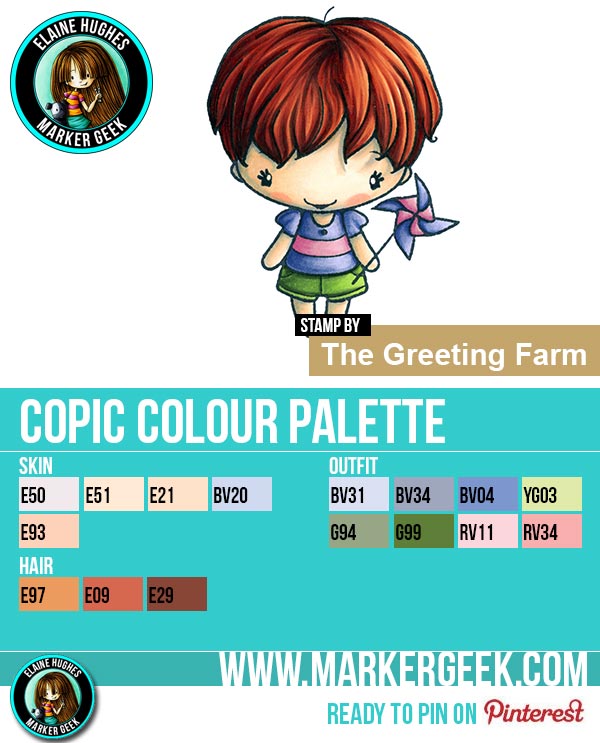 Thanks for stopping by!
I hope you have enjoyed today's post as much as I enjoyed creating it for you.
Don't want to miss out on future posts? Subscribe to my RSS feed in your favourite blog reader or subscribe via email using the form over in the sidebar.
Make sure you do pop over to Kathy's The Daily Marker blog. She always has something fun and inspiring to share and if this month is anything like the first challenge there will be plenty of videos and fun! If you haven't visited her before let her know I sent you. 🙂