Read on to see a Copic coloured image from The Greeting Farm and to get a full Copic Colour Palette to go with it!
Waffle:
I don't have a card to share with you today, but I do have some colouring. Since Sandy Allnock posted about colouring ethnic skin tones along with a fun chart with Copic combo suggestions, I have been feeling inspired to be brave and explore colouring different skin tones. It has been quite a while since I coloured anything other than a Caucasian skin tone, purely out of laziness since I hadn't been happy with the results from my few attempts. Time to address that!
If you want to keep up with my day to day colouring adventures and get a peek into my everyday, follow me over on Instagram. I post on a regular basis, usually snaps of what I'm colouring, but also photos of our dog and other little everyday bits of fun. It's a great way to connect and say hi.
If you enjoy colouring with Copic markers, or are just getting started with them, make sure you check out all my posts featuring Copic Marker Colour Palettes! I hope you find them useful and inspiring.
The Greeting Farm Charlotte Chic Image: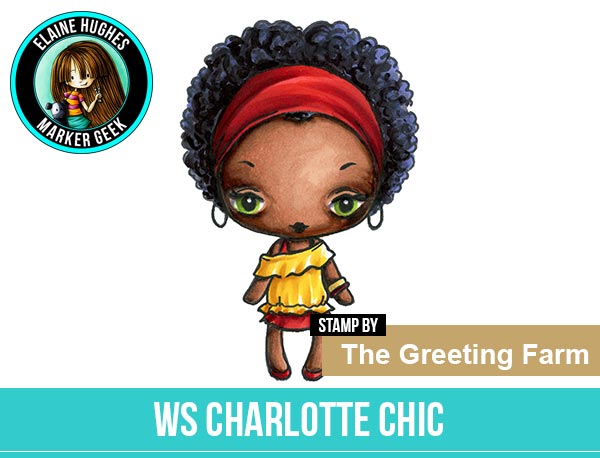 I'm not entirely happy with how she turned out, but it's a start!
Stamp Details:
The stamp I used today is The Greeting Farm – WS Charlotte Chic.
I stamped this image with Memento Tuxedo Black ink on Make it Colour Blending Card (my favourite for colouring with Copic and other alcohol based markers).
Copic Marker Colour Palette: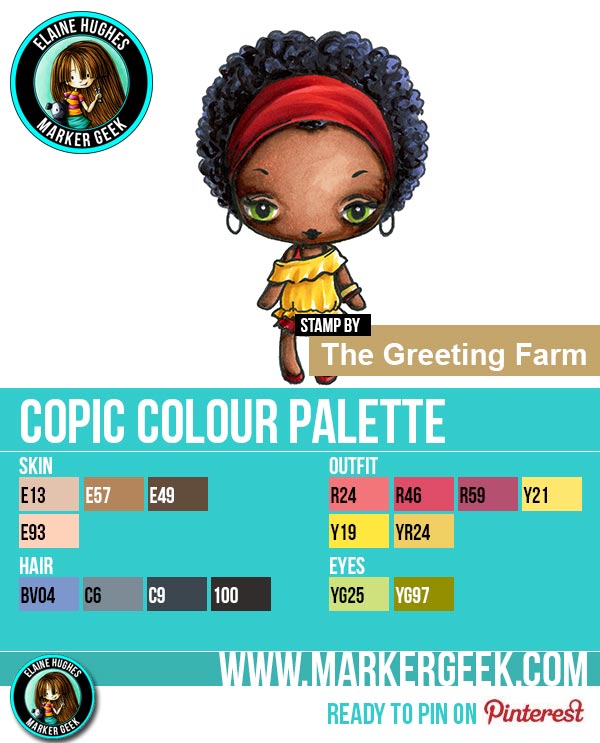 Thanks for stopping by!
I hope you have enjoyed today's post as much as I enjoyed creating it for you. I really hope that you find the Copic Marker Colour Palettes helpful.
Don't want to miss out on future posts? Subscribe to my RSS feed in your favourite blog reader or subscribe via email using the form over in the sidebar.