Read on to see three more cards featuring images from the upcoming Stamping Bella June 2016rubber stamp release, along with Copic colouring videos and Copic Colour Maps for all three new images!
The Scoop:
Today is the second day of sneak peeks for the latest Stamping Bella rubber stamp release. If you missed Day 1, you can get caught up by visiting THIS POST.
When you're done here, be sure to head on over to the Stamping Bella Blog to see the gorgeous creations from my fellow Bellariffic Babes and comment on the preview posts over there for a chance to win. While you're there grab one of our new sidebar images/blinkies to decorate your blog sidebar and help celebrate this special release!
It is fantastic seeing all the enthusiasm for this new release, keep it coming!
Peek #1 – Stamping Bella Allboxedupabella Card & Copic Colouring Video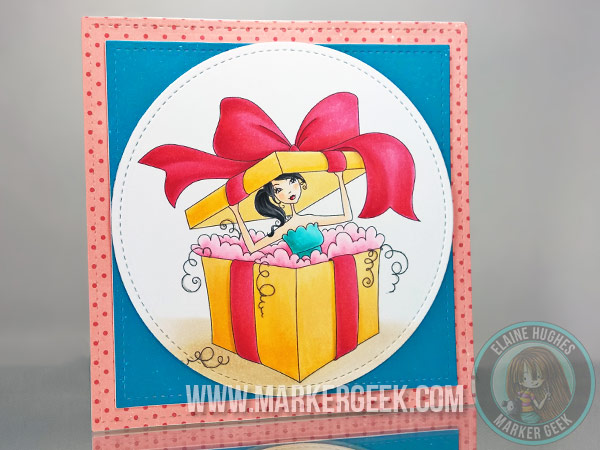 Watch below or in HD over on my YouTube Channel.
Peek #2 – Stamping Bella Babycarriageabella Card & Copic Colouring Video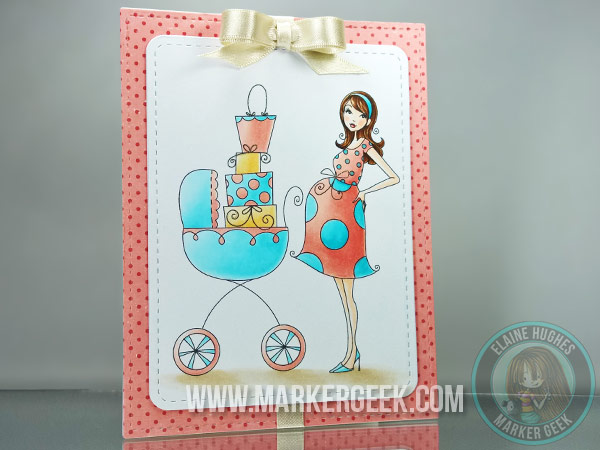 Watch below or in HD over on my YouTube Channel.
Peek #3 – Stamping Bella Balloonabella Card & Copic Colouring Video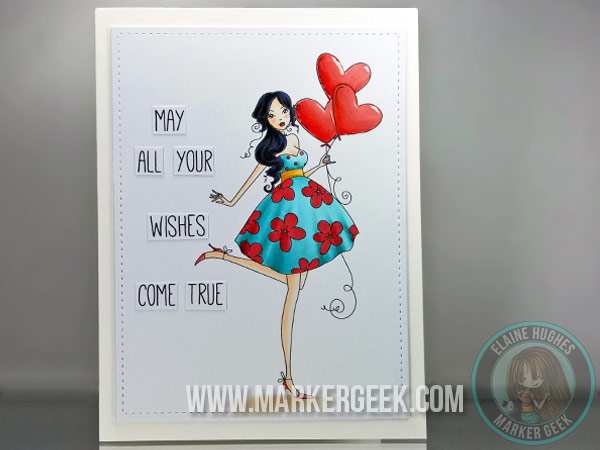 Watch below or in HD over on my YouTube Channel.
Stamp & Other Details:
US and International readers: the new release stamps will be available at Stamping Bella (shipping is from the US) and from your local retailers as of 25th June 2016.
I stamped the images with Memento Tuxedo Black ink on Make it Colour Blending Card (my favourite for colouring with Copic and other alcohol based markers) before colouring with Copic Markers.
Dies used are Lawn Fawn Stitched Rectangles, Lawn Fawn Stitched Squares, Lawn Fawn Stitched Circles, Lil Inker Stitched Rounded Rectangles. The sentiments all come with either the image stamp used on the card, or one of the other images in the release – I stamped and then cut them apart using scissors before placing them on the cards.
Papers used are mainly Echo Park Petticoats & Pinstripes digital papers printed on cardstock using my CANON Pixma iP7250 printer *.
I create my own card blanks using a Fiskars High Precision Personal Paper Trimmer *, a Martha Stewart Scoring Board * and bone folder * (I don't like the plastic scoring tools, I use a bone folder and have had mine for several years).
Copic Marker Colour Palettes:
If you purchase any of the new release stamps, you will be able to obtain a free Copic Colour Map from Emily at Stamping Bella showing the colours used on the product images (as seen on my cards in this post). See HERE for details.
I do have some bonus Copic Colour Maps for you, showing the colours used in my Copic Speed Colouring videos for each of the images. Click each image for a larger version.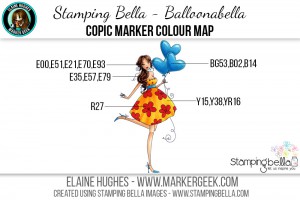 Thanks for stopping by!
I hope you have enjoyed today's post as much as I enjoyed creating it for you.
Don't want to miss out on future posts? Subscribe to my RSS feed in your favourite blog reader or subscribe via email using the form over in the sidebar.
If you want to keep an eye on what I'm colouring on a daily(ish) basis, follow me over on Instagram where I share frequent peeks at the colouring I'm doing along with other day to day snaps.
Please note that in order to assist with the running of this blog I do use affiliate links from time to time and there may be some in this post, denoted with a *. Please see my About page for more information.