Join me today to see a flip through of Kerby Rosanes' Doodle Invasion colouring book, watch a video of me colouring one of the pages and grab a Copic Colour Map.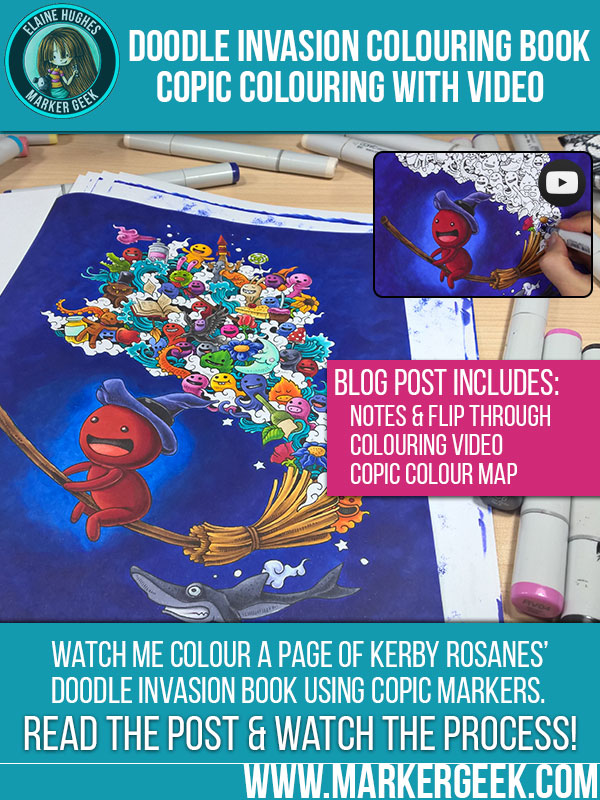 Doodle Invasion Colouring Book by Kerby Rosanes:
Doodle Invasion UK link*/US Link* is actually the first of Kerby Rosanes' books that I purchased. Sadly I spent a long time in a creative rut shortly afterwards and have never really made much progress with any of the pages. As you will see in the flip through I have a couple of pages "in progress" using coloured pencils. Now I'm out of that rut, it seemed like time to dive in and get a page completed!
Watch the flip through video below or in HD over on YouTube.
Because the book is printed by Amazon and the pages are single sided like the Hannah Lynn book I've been working in, I decided to sit down for a little colouring therapy and colour a page using my Copic Markers UK link*/US link*.
See my Hannah Lynn Colouring Book posts here:
As with other Amazon published colouring books, the paper is similar to copy paper in weight and quality. The tips in my Copic Markers in Colouring Books blog post will prove useful if you plan to colour in this book or other similar ones with your alcohol based markers.
I also own copies of other more recent colouring books by Kerby Rosanes, including Imagimorphia UK Link*/US Link*.
Click through to check out my Imagimorphia posts:
Coloured Page: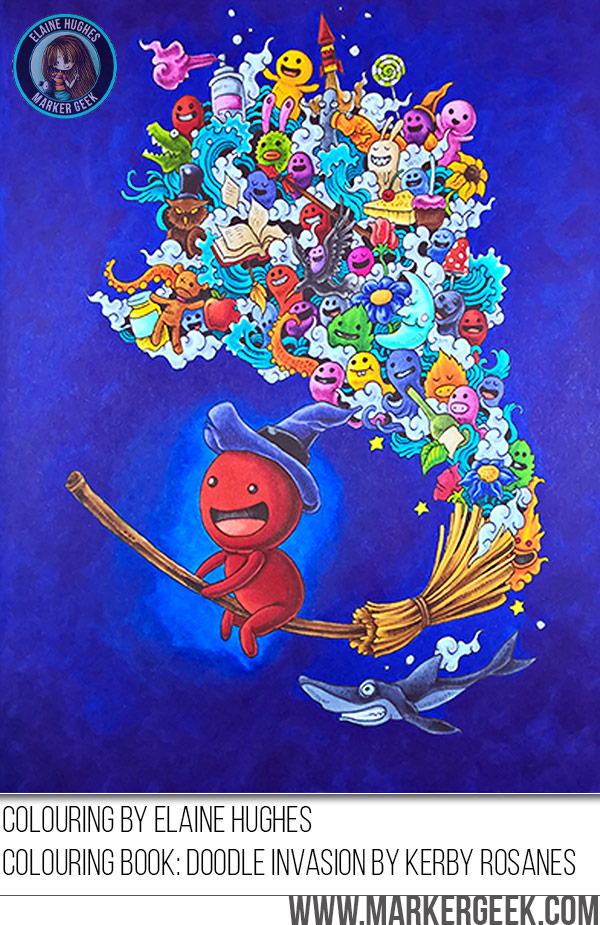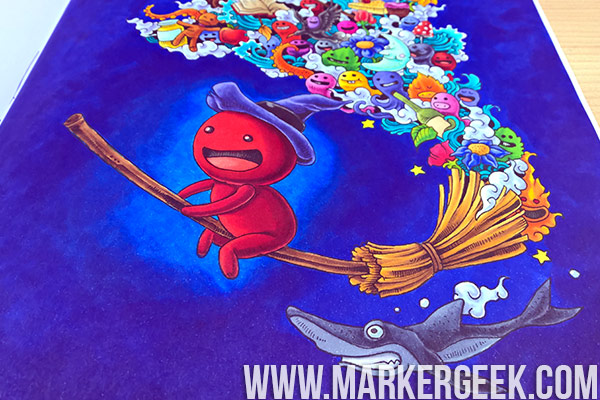 Colouring Video:
Watch the Doodle Invasion colouring book UK link*/US Link*  video below or in HD over on YouTube.
Copic Colour Map:
I have created a Copic Colour Map for the page I coloured in Doodle Invasion UK link*/US Link* so you can see which colours I used. Because this image has so many small details I haven't labelled everything, there is a lot of repetition in the marker combos used throughout, so if something isn't labelled, something else coloured using the same combo probably is!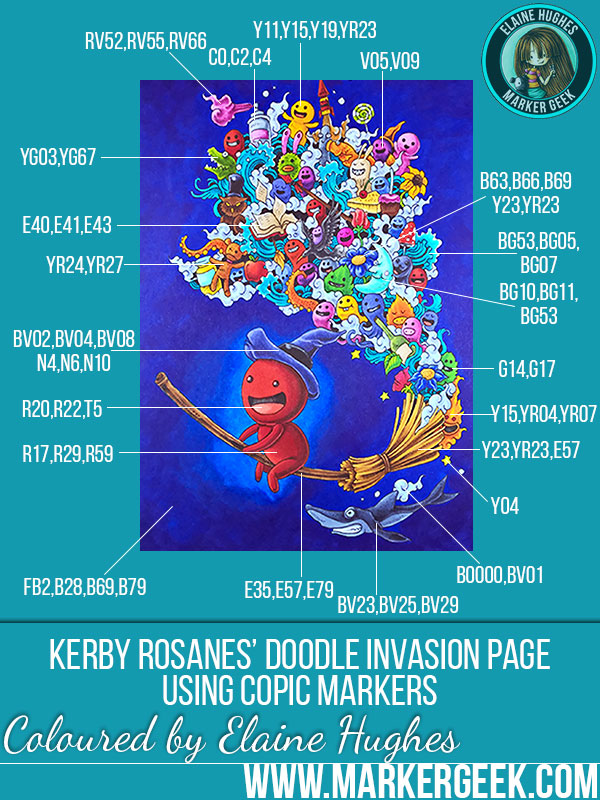 Please feel free to save this image or pin it to your Pinterest board. It is intended for your reference. I do ask that you do not repost this image on your own blog or directly send the image to other people, instead please direct them to this blog post to obtain it for themselves.
Thanks for stopping by!
I hope you have enjoyed today's post as much as I enjoyed creating it for you.
Don't want to miss out on future posts? Subscribe to my RSS feed in your favourite blog reader or subscribe via email using the form over in the sidebar.
If you want to keep an eye on what I'm colouring on a daily(ish) basis, follow me over on Instagram where I share frequent peeks at the colouring I'm doing along with other day to day snaps.
Please note that in order to assist with the running of this blog I do use affiliate links from time to time and there may be some in this post, denoted with a *. Please see my About page for more information.