Just one more sleep left till the big release day on Monday 16th January!
Today we're sharing more previews of the gorgeous new Danielle Donaldson collection.

Stamping Bella January 2017 Release Peeks Day 7:
I hope you're as excited as I am for the release! So many fantastic stamps to create with – I can't wait to see all the cards and projects popping up online. I'm working on more right now myself. 😀
If you are only just joining us for the previews, make sure you check out my previous posts too:
Danielle Donaldson:
Danielle's website: Danielle Donaldson.
Danielle's book: creativeGIrl: Mixed Media Techniques for an Artful Life UK Link */US Link *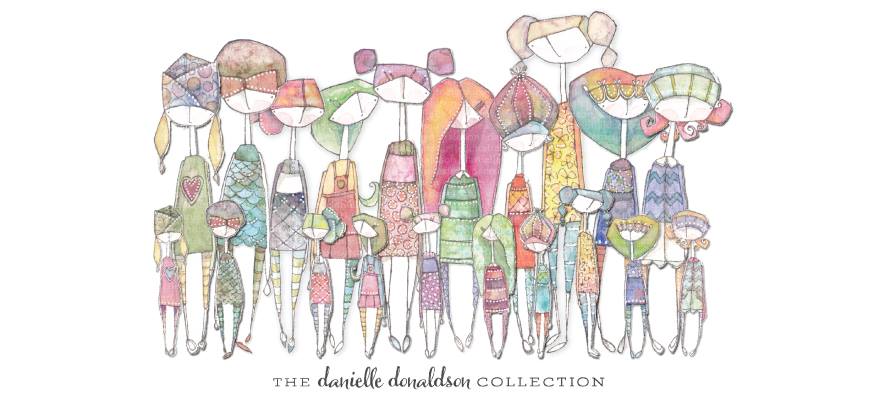 Time to meet five more amazing characters, again I will share Danielle's coloured version first, followed by my take using Copic Markers.
altogetherEVELYN rubber stamp set:

As with yesterday's selection, each rubber stamp set includes two versions of the character and two sentiments/word stamps as shown. I'll show you some of the things I'm doing with the two sizes in a future blog post so watch this space!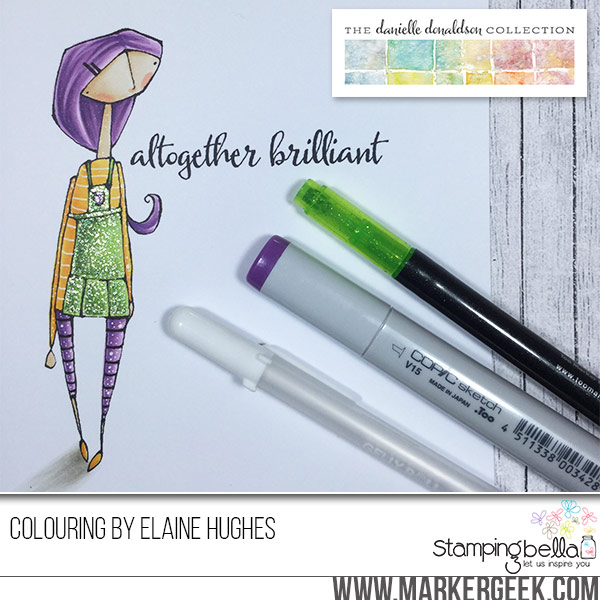 Evelyn has a fabulously sparkly apron and she does not care if you like it or not. She thinks it is marvellous, and so it is.
oftenAGNES rubber stamp set: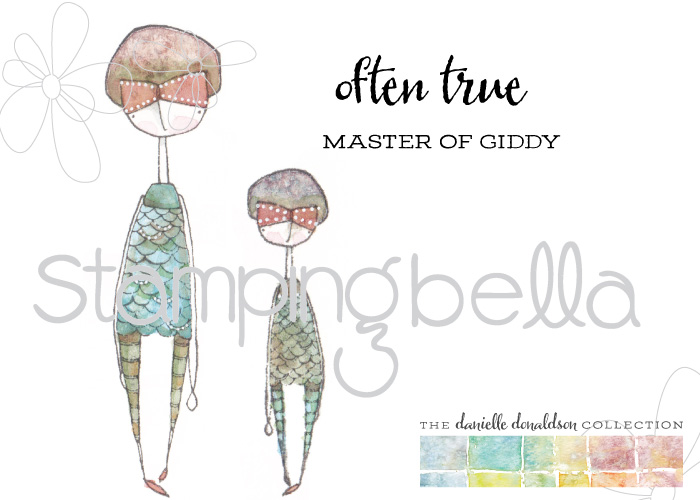 That top. I want it!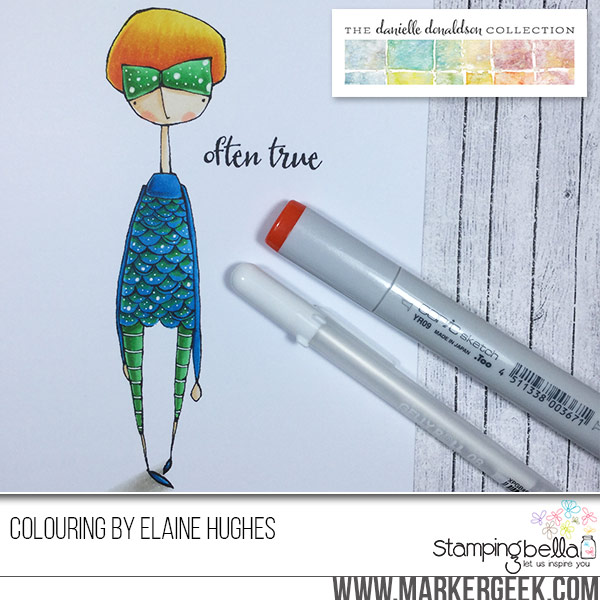 See how the white gel pen just brings it to life? Love it!
untilOLIVE rubber stamp set: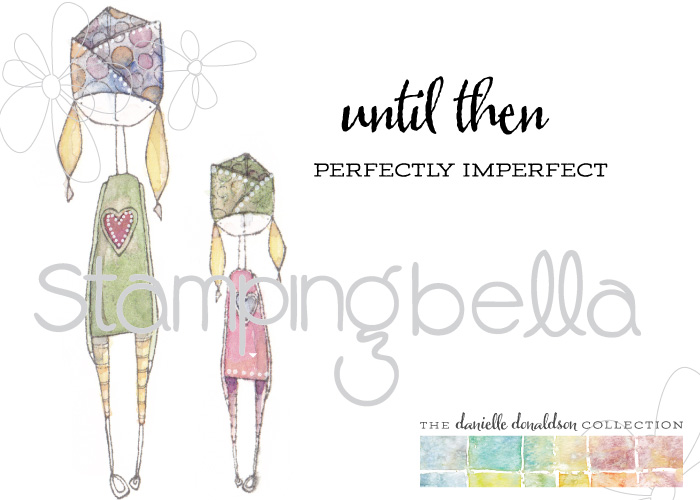 Make sure you visit the Stamping Bella blog to see Paulabella's coloured pencil take on this one, I love it!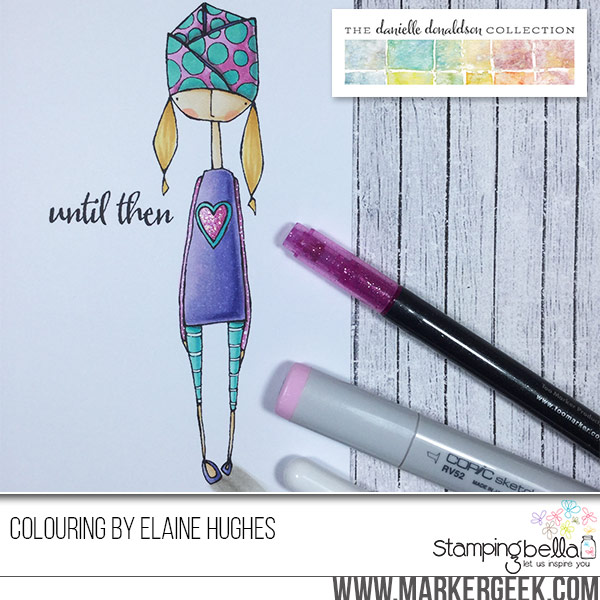 utterlyVIOLET rubber stamp set: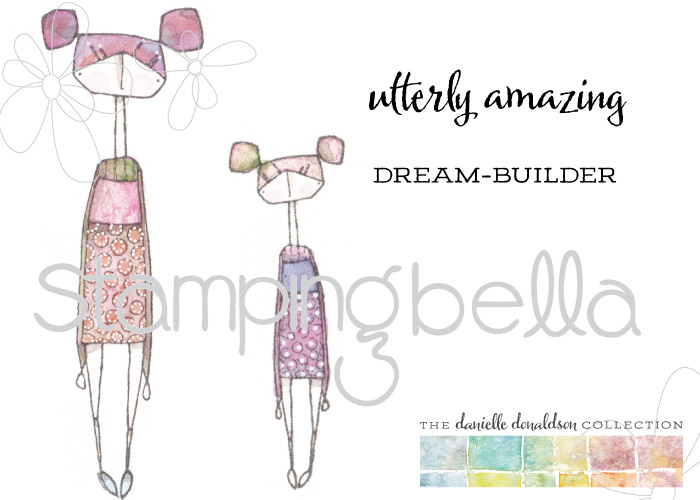 You could do the circles on her top so many different ways – little doodles, wild colours, spots within spots…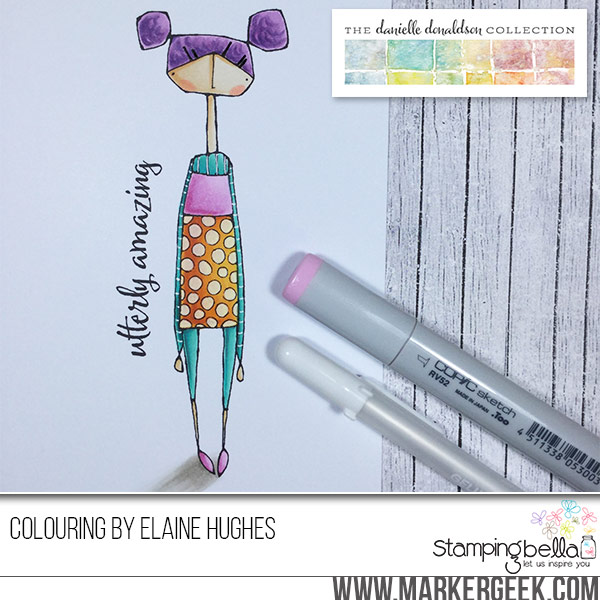 veryHAZEL rubber stamp set: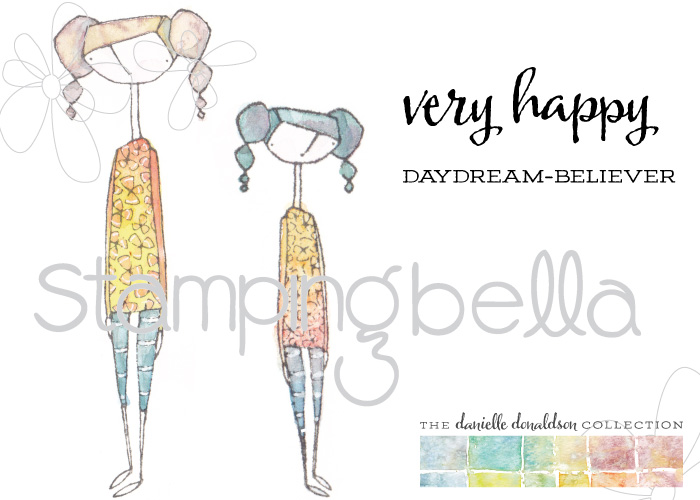 So much whimsy. I cannot.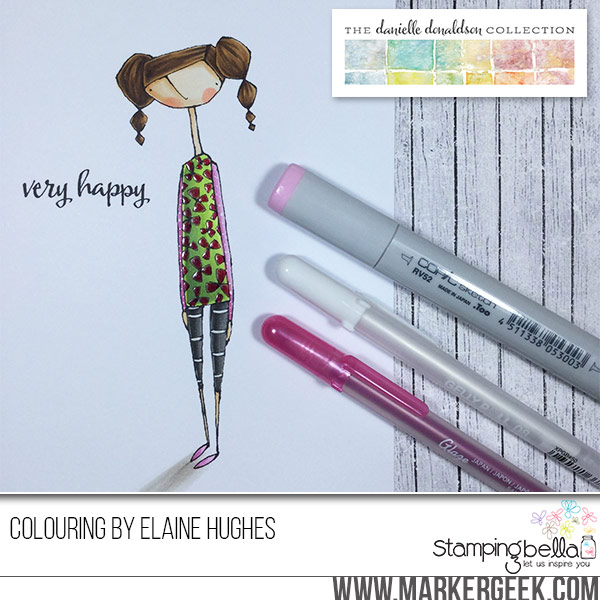 Sakura Glaze pens are perfect for adding details over the top.
Visit the Stamping Bella Blog:
For even more inspiration from the Bellariffic Babes and to read all about Emily's excitement at adding Danielle's collection to Stamping Bella, go visit today's post on the Stamping Bella Blog and leave a comment over there for a chance to win!
Card-Making Supplies Used:
The images were all coloured using Copic Markers UK link*/US link* on Make it Colour Blending Card. White dot details were added using a Sakura White Gelly Roll pen UK link*/US link*.
Thanks for stopping by!
I hope you have enjoyed today's post as much as I enjoyed creating it for you.
Don't want to miss out on future posts? Subscribe to my RSS feed in your favourite blog reader or subscribe via email using the form over in the sidebar.
If you want to keep an eye on what I'm colouring on a daily(ish) basis, follow me over on Instagram where I share frequent peeks at the colouring I'm doing along with other day to day snaps. You can also follow my page on Facebook if you'd like to connect over there.
Please note that in order to assist with the running of this blog I do use affiliate links from time to time and there may be some in this post, denoted with a *. Please see my About page for more information.