We're creeping ever closer to the big release day on Monday 16th January! Just two more sleeps to go.
I hope you've enjoyed all the peeks so far. Today's batch are extra special, because they feature our brand new artist, who I am just a little excited about!

Stamping Bella January 2017 Release Peeks Day 6:
I think at this stage in the previews we can agree that this first release of 2017 is going to be hard to top!
If you are only just joining us for the previews, make sure you check out my previous posts too:
Danielle Donaldson:
Before I show you what I've been up to, I thought I would talk a little about the artist behind the images and why I'm so excited!
Funnily enough, my interest in Danielle's work started much the same way as my love for Stamping Bella. With Paulabella and the wonderful work she started to share some time ago! Seriously, Paulabella has a lot to answer for. 😉 Paula had started showing pictures of beautiful whimsical, magical artwork she was doing for online classes she had enrolled in. The artist/instructor? Danielle Donaldson.
Sadly 2015 and 2016 were not years for exploring and learning, much as I would have liked them to be. But I keep returning to Danielle's work because she makes me want to finally conquer my apprehensions about watercolour!
In 2015 Danielle's book creativeGIrl: Mixed Media Techniques for an Artful Life UK Link */US Link * was published, and I immediately picked up a copy. Even though I have yet to dive in creatively speaking, I love to get the book down from the shelf now and again just to sigh over Danielle's artwork.
So, when Emily told me that Stamping Bella would be producing a collection of stamps designed by Danielle, I was delighted! I think it's time to show you why. 😉 Usually I colour the images for the Stamping Bella packaging and website, but appropriately Danielle has coloured these herself. I'm going to show you Danielle's beautiful softly watercoloured versions, then my Copic Marker take. I think you will see how these images can be approached with different mediums and different styles.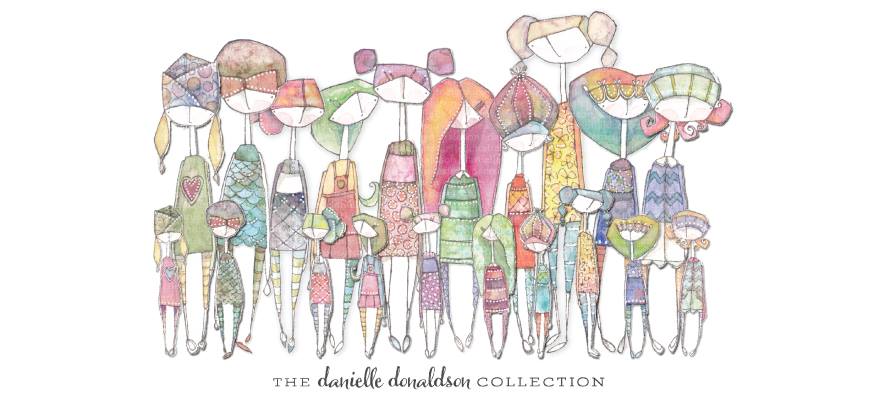 That banner just makes me smile. Look at them all! Makes me feel like creating and having fun.
Let's meet the first five individually. There are no colouring videos today, purely because I didn't start playing with these images until late this week, and I'm still poorly (this cold just will not take the hint and depart). I'm sure I could be persuaded to play again soon though, and create a few videos. 😉
almostELLA rubber stamp set: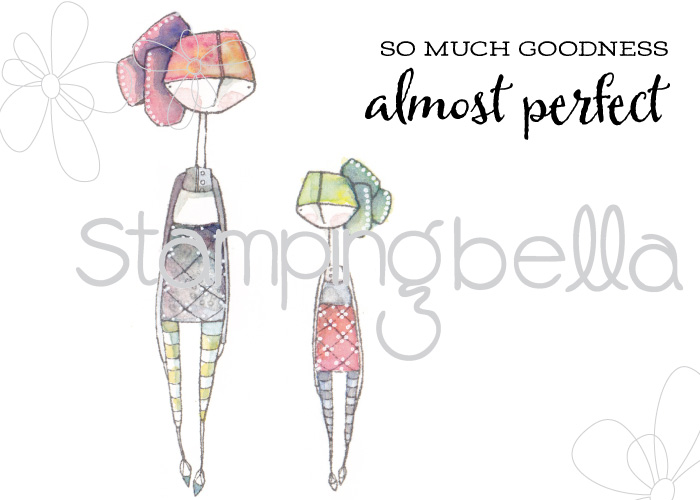 In each stamp set you will get two versions of the character along with the sentiments/words as shown.
Here's my Copic take on almostElla:
I gave almostELLA galaxy hair. I'm not sure why, she just seemed to WANT galaxy hair. 😉 I used the same technique I use to colour larger galaxy backgrounds. Here's the video I posted in December:
You can also watch the video in HD on my YouTube channel.
justMAISIE rubber stamp set: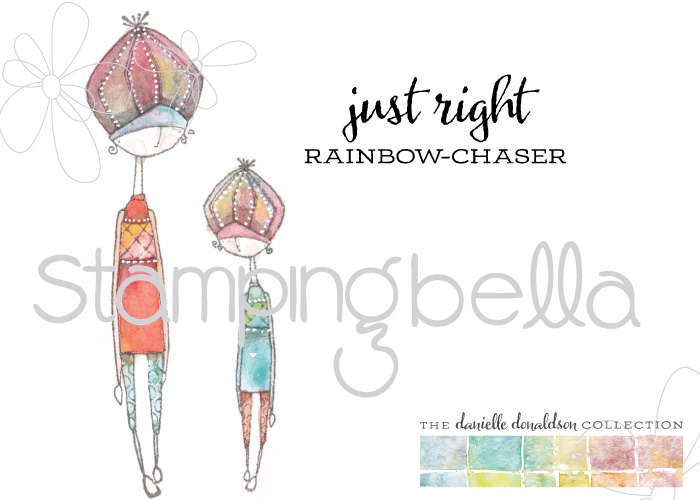 That hat!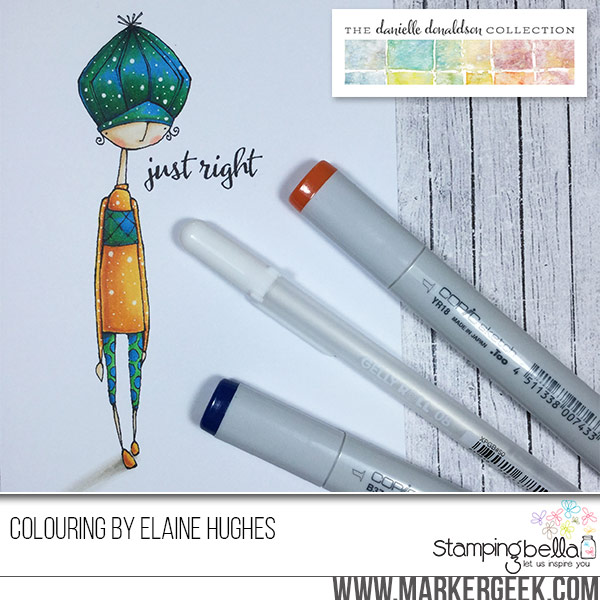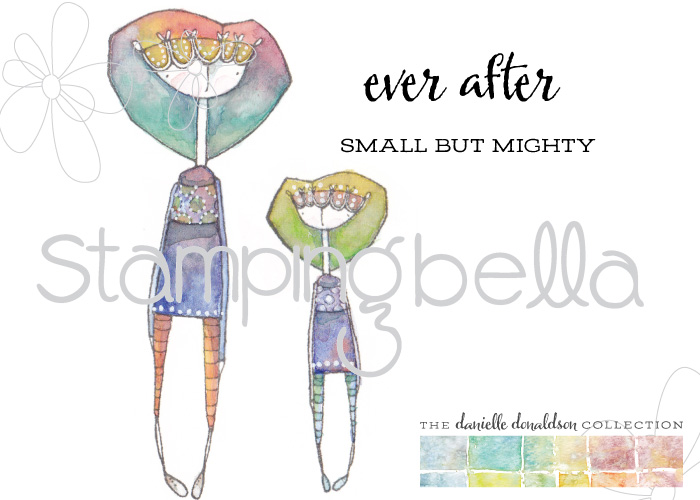 As you can see, these images INVITE doodling and creative colouring. I know that when I was colouring them I felt very relaxed and playful. Definitely got the creative juices flowing.
mostlyNAOMI rubber stamp set: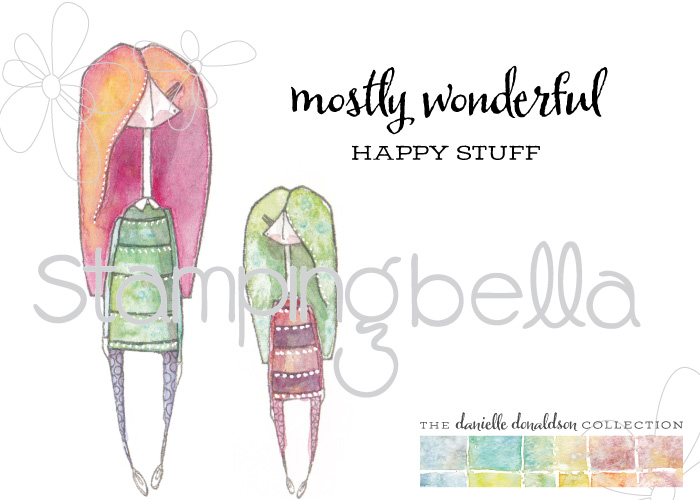 I love to colour hair, so I really enjoyed playing with this one and giving her a little texture in the hair.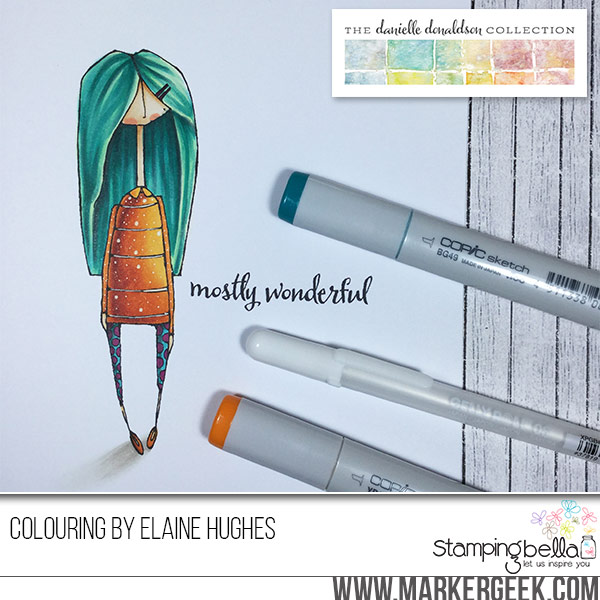 onlyGRETCHEN rubber stamp set: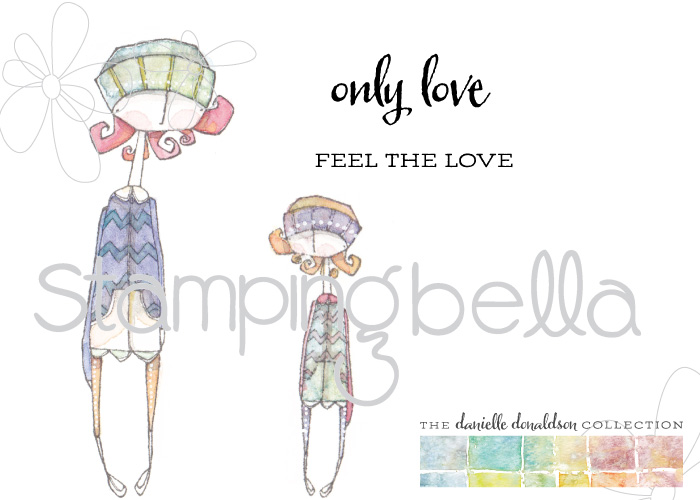 Those wild curls poking out from beneath her hat? I cannot even.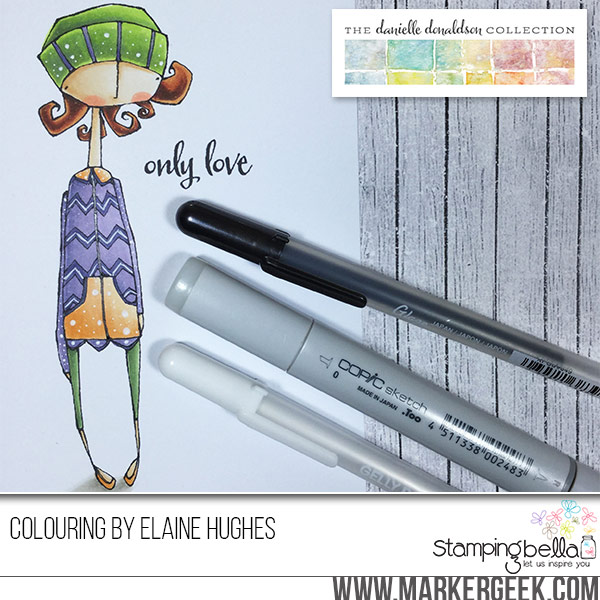 That's it for today! I'll be back again tomorrow with more from Danielle's new collection of stamps, and soon I'll be sharing what I'm going to do with these coloured images – I have a plan!
Visit the Stamping Bella Blog:
For even more inspiration from the Bellariffic Babes and to read all about Emily's excitement at adding Danielle's collection to Stamping Bella, go visit today's post on the Stamping Bella Blog and leave a comment over there for a chance to win!
Card-Making Supplies Used:
The images were all coloured using Copic Markers UK link*/US link* on Make it Colour Blending Card. White dot details were added using a Sakura White Gelly Roll pen UK link*/US link*.
Thanks for stopping by!
I hope you have enjoyed today's post as much as I enjoyed creating it for you.
Don't want to miss out on future posts? Subscribe to my RSS feed in your favourite blog reader or subscribe via email using the form over in the sidebar.
If you want to keep an eye on what I'm colouring on a daily(ish) basis, follow me over on Instagram where I share frequent peeks at the colouring I'm doing along with other day to day snaps. You can also follow my page on Facebook if you'd like to connect over there.
Please note that in order to assist with the running of this blog I do use affiliate links from time to time and there may be some in this post, denoted with a *. Please see my About page for more information.