I've got a new obsession and a fun card to share today, along with a look at how it came together.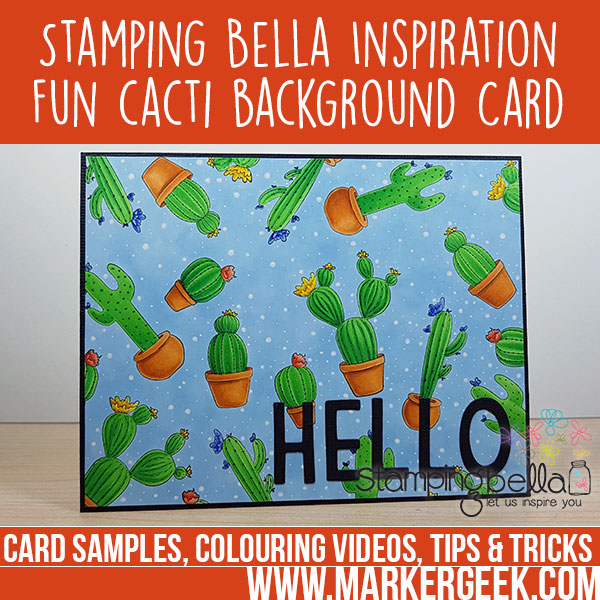 Warning: I am currently a little obsessed with creating these fun random stamped and coloured backgrounds using stamp sets. I've got another one to show you soon, and a couple more in progress. They are just so much fun to do and look so effective on cards!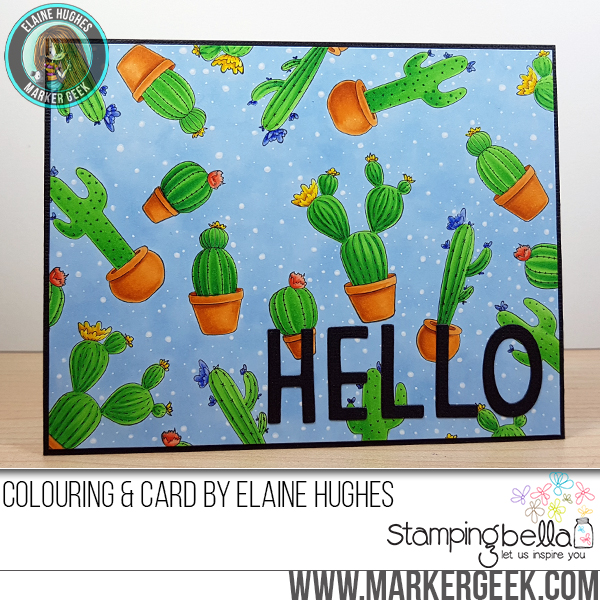 Stamp Set Used: Stamping Bella Cacti stamp set (coordinating Cut It Out die set also available)
UK/Europe: Tracy at Dies to Die For has the stamp set and coordinating die set HERE and HERE.
Other Supplies Used:
Copic Colours: B41, YG07,YG09,G19, YR12,YR14,YR27, Y13,Y08,YR23, R02,R05,R08, B63,B66,B69
Here's a brief look at how I created the card.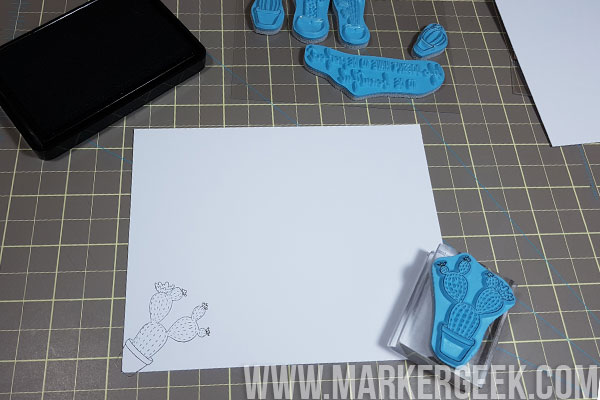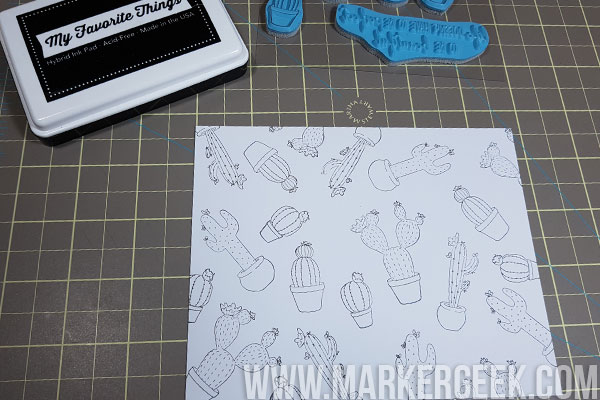 There is no precise method to placement – I stamped the images fairly randomly, just trying to maintain some variety and spacing between them to create a pleasing overall effect.
I did stamp on a slightly larger piece of card than I needed for my card front so that I could trim it down.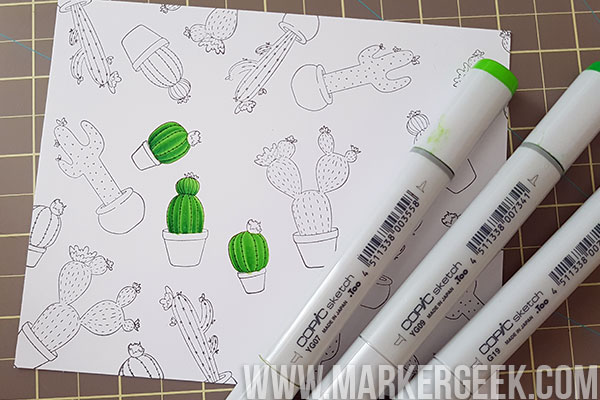 I started by colouring some of the cacti, then realised that to make it really "pop" I wanted a coloured background. To avoid any problems with dragging colour into the background from the images, I switched to colouring the background before continuing with the cacti and their pots!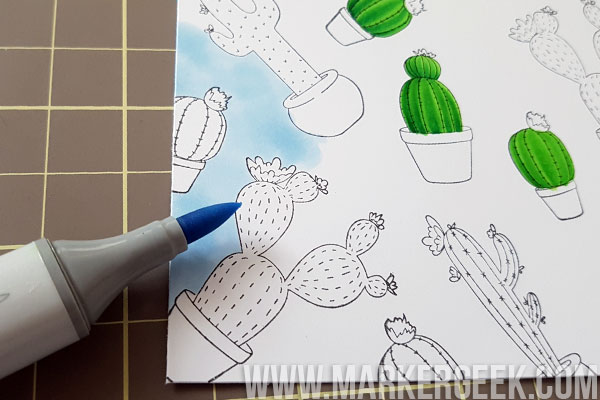 To colour the background I used the same technique shown in one of the videos in this post: Stamping Bella Flowersbehindmybackabella Card & Videos. By being a little loose and messy with the colouring, you can create a pleasing look.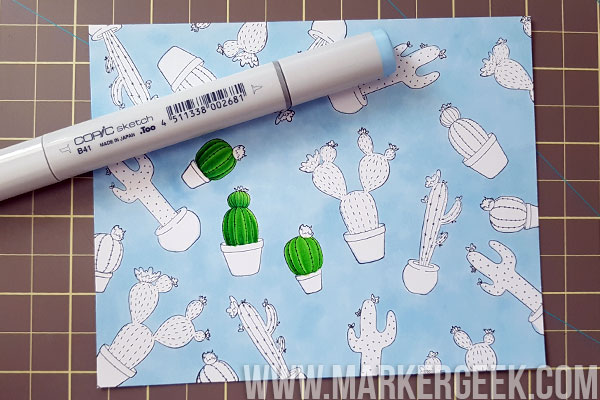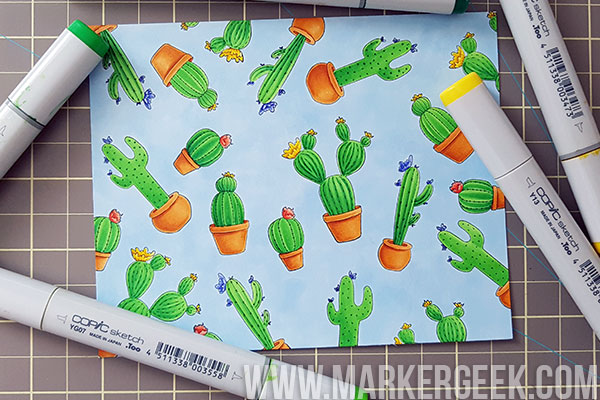 As you can see on the final card, I continued after this step and added some white gel pen dots in varying sizes to the background spaces for extra visual interest – this also helps distract from any imperfections in the background colouring!
If you'd like to see some more inspiration featuring this particular stamp set, pop on over to my Stamp It Saturday – One Stamp Set, Three Looks post on the Stamping Bella Blog!
Thanks for stopping by!
I hope you have enjoyed today's post as much as I enjoyed creating it for you.
Don't want to miss out on future posts? Subscribe to my RSS feed in your favourite blog reader or subscribe via email using the form over in the sidebar.
If you want to keep an eye on what I'm colouring on a daily(ish) basis, follow me over on Instagram where I share frequent peeks at the colouring I'm doing along with other day to day snaps. You can also follow my page on Facebook if you'd like to connect over there.
Please note that in order to assist with the running of this blog I do use affiliate links from time to time and there may be some in this post, denoted with a *. Please see my About page for more information.