I'm all kinds of in love with today's card, I will admit. It's one of the rare ones, that turned out almost exactly how I envisioned it! It's full of unicorns and pretty colours too, so what's not to love?! Click through to see the whole card, get all the details, and watch the video to see it come together.

Fairy Tale Twist & Pop Card:
Firstly, I'll warn you that I used an epic number of stamp sets to create this card – seven in total! They are all listed towards the end of the post, with links.
I made a similar card to this the other day, using a new die set I have, you can see that post HERE. For this card I followed a tutorial to create it using my score board, because I knew the size of the die set wouldn't work for the scene I wanted to create on the inside panel.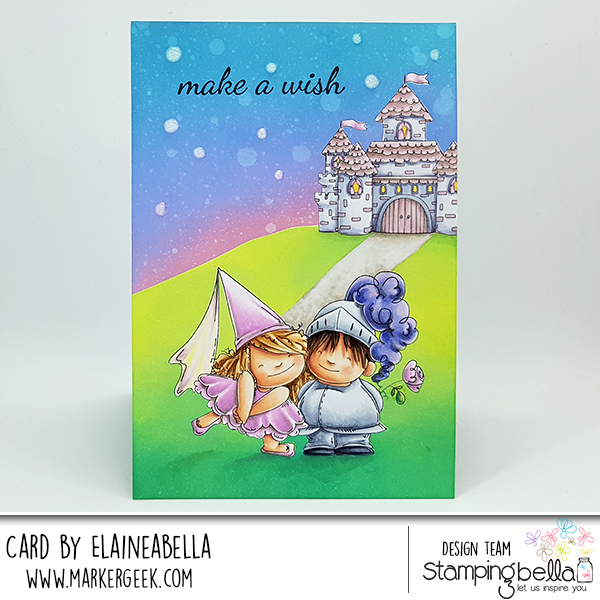 Here's the link to Sandie's step by step tutorial: DT Thursday Create a Twist & Pop Card with Sandiebella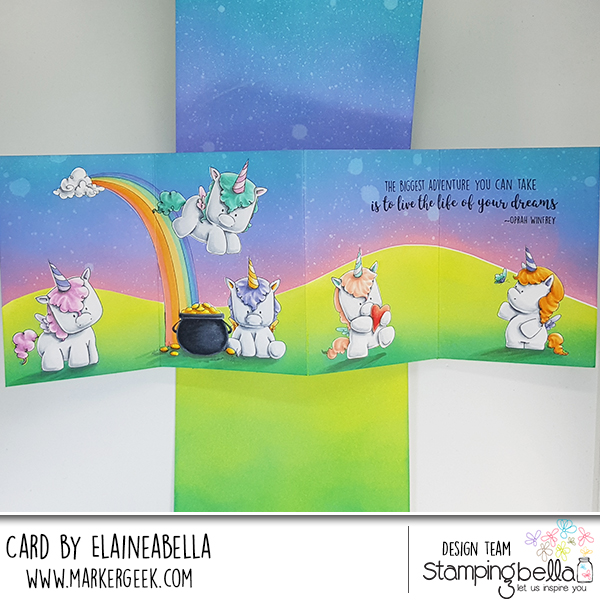 As you can see, I had a lot of fun with this card!
Fairy Tale Twist & Pop Card Video:
Now watch me put the card together in the video below or in HD over on YouTube.
With all the stamping, ink blending and card assembly today's video would have been incredibly long if I had included the colouring footage. I'll be uploading that as a separate video on Monday for those of you that would like to watch the colouring and hear me talk a little about that part of the process!
Supplies:
UK/Europe Readers: Tracy at Dies to Die For stocks Stamping Bella stamps and dies. and also the MFT Extreme Black ink pad that I use when stamping an image for Copic colouring.
Thanks for stopping by!
I hope you have enjoyed today's post as much as I enjoyed creating it for you.
Don't want to miss out on future posts? Subscribe to my RSS feed in your favourite blog reader or subscribe via email using the form over in the sidebar.
If you want to keep an eye on what I'm colouring on a daily(ish) basis, follow me over on Instagram where I share frequent peeks at the colouring I'm doing along with other day to day snaps. You can also follow my page on Facebook if you'd like to connect over there.
Please note that in order to assist with the running of this blog I do use affiliate links from time to time and there may be some in this post, denoted with a *. Please see my About page for more information.