Time for the seventh day of Stamping Bella Summer 2018 release peeks!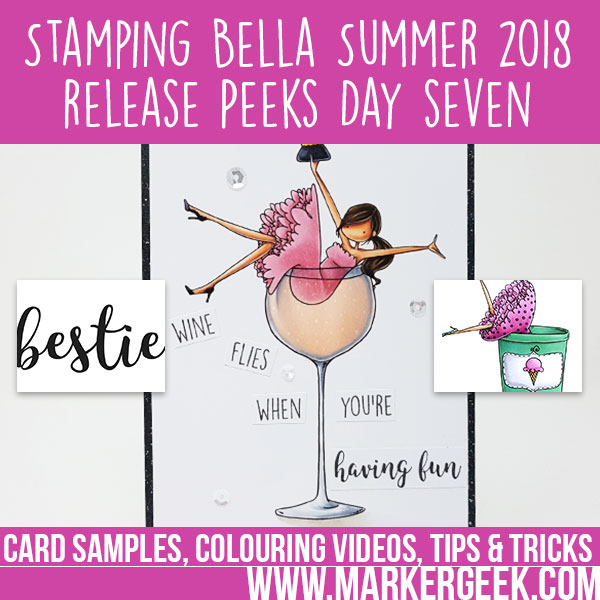 Stamping Bella Summer 2018 Release
There are some brilliant new stamps in this release (aren't there always?), so make sure you stick with us for all of the peeks! Today we're showing off some more awesome new images together with something else exciting – standalone word dies!
The stamps and coordinating dies will all be available to order as of Monday 25th June 2018 at Stamping Bella.
UK/Europe based readers: lovely Tracy at Dies to Die For has the release on order so make sure you stalk her for them!
As always, I filmed the colouring process for each of the new stamps. I will be uploading them a few at a time, and sharing them in these preview posts, and for a little while following the release. If you don't want to miss any of my videos, please do subscribe to my channel over on YouTube.
All images have been coloured using Copic Markers on Make it Colour Blending Card.
Standalone Word Dies!
First up, lets take a minute to get excited about the new addition to the Stamping Bella range – STANDALONE WORD DIES! Whoo! I love a word die for adding a bold sentiment to a card, and the best thing about these? Each set includes THREE sizes of the same word. So much fun. Today we're looking at the final set – Bestie.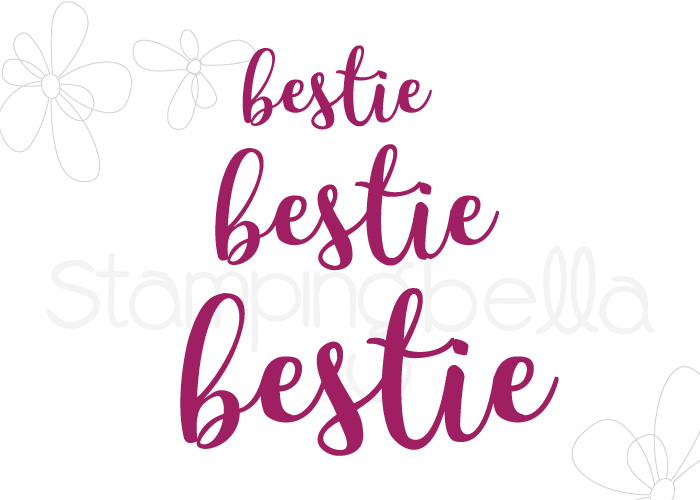 Uptown Girl Harper Goes Headfirst:
It wouldn't be a release without a gorgeous Uptown Girl, would it? Well in this one we have two! First up is hilarious Harper here…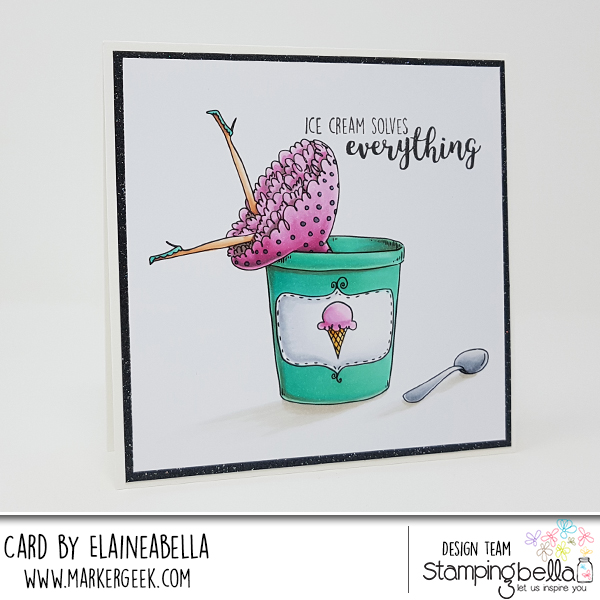 Copic Colouring Video:
Watch me colour her in the video below or in HD over on YouTube.
Uptown Girl Wilma loves Wine:
And here is the gorgeous Wilma! Love her.
Copic Colouring Video:
Watch me colour her in the video below or in HD over on YouTube.
That's it for today!
Thanks for stopping by!
I hope you have enjoyed today's post as much as I enjoyed creating it for you. Be sure to visit the Stamping Bella blog for more inspiration from the Bellariffic Babes and a chance to win a voucher!
Don't want to miss out on future posts? Subscribe to my RSS feed in your favourite blog reader or subscribe via email using the form over in the sidebar.
If you want to keep an eye on what I'm colouring on a daily(ish) basis, follow me over on Instagram where I share frequent peeks at the colouring I'm doing along with other day to day snaps. You can also follow my page on Facebook if you'd like to connect over there.
Please note that in order to assist with the running of this blog I do use affiliate links from time to time and there may be some in this post, denoted with a *. Please see my About page for more information.